View Job
This job posting is no longer active on ChicagoJobs.com and therefore cannot accept online applications.
This posting cannot receive an online application from your ChicagoJobs.com account. To apply, follow the employer's instructions within their job description.
TCF Bank
Document ID: A7411-2OYD
Posted on:
11/01/2013
Job Type:
Regular
Job Schedule:
Full-time
Statistical Data Analyst - Temporary - Schaumburg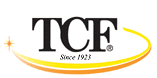 This is a temporary position - Not benefits eligible
Position Summary
Project: Responsible for data mining, interpreting quantitative customer financial statement data, working with management and internal resources to analyze data characteristics, based upon an established portfolio segmentation, to develop a "bad" definition. . This is to be accomplished by means of data analysis in conjunction with acquiring and applying knowledge of the business and systems processes necessary to interpret and produce reliable and valid conclusions from the data. Prepare memos and reports summarizing findings of the project and proposed recommendations for management approval. Implement strategies in conjunction with Technology and Risk teams.
Description
Daily Operations :
Identify, analyze, and interpret trends or patterns in complex data sets.
Identify any errors in data sets and determine the best course of action to correct the data.
Analyze and problem-solve issues that occur during the project relative to the data.
Data Capture :
In collaboration with others, assist in the development of determining appropriate customer financial metrics to be monitored
Perform data collection, either manually or using technology, when needed or required
Data Analysis and Reporting
In collaboration with others, interpret data and develop recommendations based on findings
Perform basic statistical analyses for project and reports leveraging the following tools and techniques for improving business outcomes. Examples include such as:
i. Financial Data from Moody's
ii. Statistical Models
iii. Segmentation Analysis
iv. Data Analysis and Mining
v. Customer Profiling
c. Create and present findings to management
Ad hoc reports as needed
About TCF Inventory Finance
At TCF Inventory Finance, the
Customer
really does come first in everything we do. Every TCF Inventory Finance employee is dedicated to providing the very best service to each and every customer. Focusing on the Consumer Electronics, Household Appliances, Lawn & Garden, PowerSports and Recreation Vehicle Industries, we are committed to helping our customers maximize business opportunities and profitability.
The TCF Inventory Finance team is among the industry's most experienced. Our senior management team averages more than 25 years of industry experience and is supported by a highly skilled and tenured inventory finance team.
TCF Inventory Finance is headquartered in Schaumburg, Illinois, with offices in Alpharetta, Georgia and Bloomington, Minnesota and the Canadian operations headquartered in Oakville, Ontario. All TCF Inventory Finance business activities are conducted within North America.
TCF Inventory Finance is a subsidiary of TCF National Bank, which, in turn, is a subsidiary of TCF Financial Corporation (TCB) http://www.tcfbank.com/ or http://www.tcfexpress.com/ , a regional bank headquartered in Minnesota with $18.7 billion in assets. Other commercial finance operations of TCF Financial Corporation include TCF Equipment Finance, Inc. http://www.tcfef.com/ ; VGM Financial Services http://www.vgmfs.com/ ; and Winthrop Resources Corporation http://www.winthropresources.com/
Qualifications
Education
Required:
• Bachelor's degree in Mathematics, Statistics, and/or degree or concentration in Decision Sciences
Preferred:
• MBA or 3 years of experience as a Statistical Data Analyst
Work Experience
Required:
• Strong team-oriented interpersonal, written and oral communication skills
• Strong analytical and problem solving skills
• Advanced knowledge of Microsoft Excel
• Experience with Statistical Software applications
• Experience manipulating data for statistical analysis purposes, including data extraction from databases and data quality reviews
• 1 to 5 years working experience in the data and analytics landscape with focus on inventory floor planning business.
Preferred:
• Experience working with a Risk department within a commercial lending business
• Experience with external data sources such as financial statement data and/or compiled data sets and databases
• Business Objects and SQL programming
Back to Search Results Show Printable Job