View Job
This job posting is no longer active on ChicagoJobs.com and therefore cannot accept online applications.
This posting cannot receive an online application from your ChicagoJobs.com account. To apply, follow the employer's instructions within their job description.
Northern Illinois Food Bank
Location:
Geneva

,

IL

60134
Document ID: AE306-3A92
Posted on:
2020-08-08
08/08/2020
Job Type:
Regular
Job Schedule:
Full-time
Minimum Education:
Not Specified
2020-09-07
Technology Lead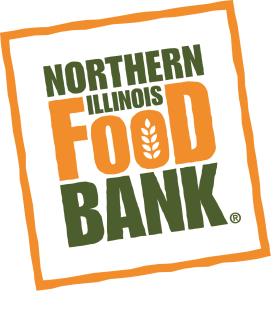 Northern Illinois Food Bank
: Technology Lead
: Exempt
: Director of Information Technology
: June 2020
Responsible for, supporting, troubleshooting, and testing of Northern Illinois Food Bank's fully relational Database structures and Microsoft Dynamics Nav/Ceres. Responsible for designing and/or analyzing program updates, changes and developments as it relates to Business flows. Supports a fully integrated system designed to meet user requirements. (e.g., reports, etc.). Incumbent is also responsible for assisting in training. This position also participates in disaster recovery procedures, activities and must be available for emergency operational support on a 24-hour basis.
Principal Accountabilities
· Achieve minimal downtime and optimum response time for Northern Illinois Food Bank system(s). This is to be achieved by testing, and maintaining applications, including business processes, inventory management, accounts receivable, accounts payable, purchasing, general ledger, in-house development programs, sales analysis. All coding to be fully documented in accordance with Northern Illinois Food Bank procedures and policies.
· As well as improving efficiency and overseeing processes, the Systems Administrator also drives business process improvements and other strategic initiatives that support operational excellence and growth.
· Responsible for Maintaining and administering Northern Illinois Food Bank's SQL Databases, Querying, Views and SQL scripting.
· Responsibilities will include working with and managing existing Outsourced Northern Illinois Food Bank Support partners in conjunction with IT Management in a Project Management environment using PM tools. Also maintain future Microsoft Azure environment.
· Provide full understanding of the system by the user(s) and how it is integrated with other systems through published documentation.
Main Working Relationships
All departments that use Information Technology services or equipment, software vendors, and others connected with Information Technology. Lead cross functional teams through complex implementations.

Must keep abreast of the latest hardware and software enhancements, seminars, training programs, user group associations, etc.
Problem-Solving/Complexity
Demonstrate strong technical ability to Design, Test and Troubleshoot in the Microsoft Dynamics NAV, Current and Future Database Cloud add-ons as well as Microsoft SQL environment.

Must have a solid understanding of business operations, procedures and workflows.

Must be able to work in a team environment and be able to communicate at the user level about the system and programs.

Able to work in a Helpdesk orientated environment.

Must be able to meet deadlines while working with multiple projects simultaneously using PM methodology.
Decision-Making Authority
Ability to troubleshoot software problems and manage projects through a Helpdesk support system.

Make technical recommendations for hardware/software requirements, changes or customizations in conjunction with IT senior management.

Work with and manage Projects with assigned vendors and Developers.
Please note this job description is not designed to cover or contain a comprehensive listing of activities, duties or responsibilities that are required of the employee for this job. Duties, responsibilities and activities may change at any time with or without notice.
B. A. in Computer Science, Business Administration or related field.

Strong Knowledge of Microsoft Dynamics Nav ERP Software.

Ability to analyze, support and test in Microsoft Dynamics NAV.

Knowledge of SQL scripting, Querying, Reporting and View development.

Knowledge of Microsoft Azure environment.

Demonstrated analytical capability and strong attention to detail

Ability to interact with users to understand needs and develop procedures and work with developers on modifications and train on application software.

Strong Knowledge of fully integrated software systems.

Strong Project Management and Methodology Skills.

Strong Knowledge of Web Management and interfacing.

Strong knowledge of WordPress/WOO Commerce and PHP and Website environments.

Strong knowledge of Cloud based SAAS.

Business Central or AGI or other Warehouse systems.

Managing Vendor relations
· Axapta, Microsoft Dynamics, People soft Experience
Not a supervisory position.
This job operates in a professional office environment. This role routinely uses standard office equipment such as computers, phones, photocopiers, filing cabinets and fax machines.

While performing the duties of this job, the employee is regularly required to communicate. This is largely a sedentary role; however, some moving and lifting of equipment is required. This would require the ability to lift technology equipment, bend, crouch, kneel, and reach as needed in order to install equipment.

This is a full-time position. Days and hours of work are Monday through Friday, 8:00 a.m. to 5 p.m. Some flexibility in hours is allowed, but the employee must be available during the "core" work hours of 8:00 a.m. to 5:00 p.m. and must work 40 hours each week to maintain full-time status.
This position is based out of our West Suburban Center (Geneva) location.
Local travel to other Food Bank branches is required as needed – Joliet, Park City, and Rockford.
Northern Illinois Food Bank is an Equal Opportunity Employer
Apply Online
https://workforcenow.adp.com/mascsr/default/mdf/recruitment/recruitment.html?cid=6ac1a532-45ab-4da8-a5e0-43f6354b15ee

More Jobs from Northern Illinois Food Bank

Back to Search Results Show Printable Job