View Job
This job posting is no longer active on ChicagoJobs.com and therefore cannot accept online applications.
Northern Illinois Food Bank
Location:
Geneva

,

IL

60134
Document ID: AF285-3Z9S
Posted on:
2021-07-20
07/20/2021
Job Type:
Regular
Job Schedule:
Full-time
Will not pay relocation expenses
Minimum Education:
Not Specified
2021-08-19
Strategic and Legacy Gifts Manager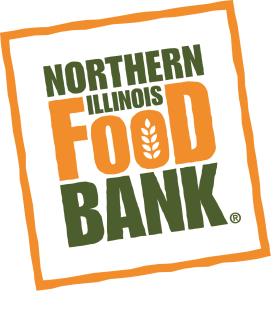 The Strategic and Legacy Gifts Manager will actively manage a portfolio of major gift donors and prospects (i.e. $5,000+). Responsibilities will include identifying prospects, developing individual donor strategies, meeting face to face and soliciting prospects. In addition, the Manager will oversee the team's Moves Management process and moving donors through the pipeline.
Duties and Responsibilities
Actively manage a portfolio of current and potential major individual donors (i.e. $5,000+).
Oversee Moves Management program, ensuring that donor information is up-to-date in Raiser's Edge, and that staff are regularly meeting to discuss donor strategy and evaluate progress.
Identify top prospects, vet through the Moves Management process, and develop appropriate engagement strategy for each prospect
Develop strategy for donor interactions including preparing the CEO, Board President, and others for meetings.
Solicit gifts from major donors and prospects, both independently and working collaboratively with CEO, Board Members, and other Food Bank volunteers and staff.
With support of strategic gifts team prepare proposals, solicitation letters and stewardship reports.
Develop strategy for engage and upgrading mid-level donors through the pipeline to portfolio management.
Develop strategy to expand Planned Giving program, including recognizing and stewarding current members, identifying, cultivating and soliciting new prospects, targeting mailings, and offering informational seminars.
Assist with developing budget, goals, and performance measures for building the strategic gifts program.
Supervise members of the Strategic and Legacy Gifts team through ongoing coaching and management of the strategic gifts program.
Other Duties
Please note this job description is not designed to cover or contain a comprehensive listing of activities, duties or responsibilities that are required of the employee for this job. Duties, responsibilities and activities may change at any time with or without notice.
Required Education, Skills, and Experience
Three or more years successful experience in major or planned gift fundraising.
A background of raising funds from individuals and successful experience in developing cultivation and solicitation strategies is required.
Experience in managing a Moves Management/Prospect Review process.
Must have excellent interpersonal skills and a demonstrated record of completing assignments.
Self-starter, energetic and eager to build major donor relationships.
An analytical mind, organizational skills and attention to detail are required.
Proficiency with MS Office and a donor database.
Commitment to understanding and supporting Northern Illinois Food Bank's mission
Preferred Education, Skills, and Experience
Ability to use online and Raiser's Edge resources to identify and research prospects and donors a plus.
Additional Eligibility Qualifications
None required for this position.
Supervisory Responsibility
This position supervises two Development Officers and a Prospect Research and Management Specialist.
Work Environment
This job operates in a clerical office setting. This role routinely uses standard office equipment such as laptop computers, phones, photocopiers and filing cabinets.
Physical Demands
While performing the duties of this job, the employee is regularly required to communicate with groups and individuals. This is a sedentary role; however, light lifting and hauling is required for event set up and tear down. This would require the ability to move files, transport event signage, move silent auction items, open filing cabinets and bend or stand on a stool as necessary.
Position Type and Expected Hours of Work
This is a full-time position. Days and hours of work are Monday through Friday, 8:00 a.m. to 5:00 p.m. Some flexibility in hours is allowed, but the employee must be available during the "core" work hours of 8:00 a.m. to 5:00 p.m. and must work 40 hours each week to maintain full-time status.
Position Location
This position is based out of our West Suburban Center (Geneva) location.
Travel
Travel within our 13-county service area estimated at 25% of time.
AAP/EEO Statement
Northern Illinois Food Bank is an Equal Opportunity Employer
Back to Search Results Show Printable Job