View Job
This job posting is no longer active on ChicagoJobs.com and therefore cannot accept online applications.
This posting cannot receive an online application from your ChicagoJobs.com account. To apply, follow the employer's instructions within their job description.
Northern Illinois Food Bank
Location:
Geneva

,

IL

60134
Document ID: AF026-2TM5
Posted on:
2021-01-22
01/22/2021
Job Type:
Regular
Job Schedule:
Full-time
Minimum Education:
Not Specified
2021-02-21
Manager Healthy Community and Senior Programs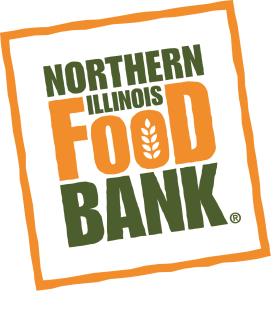 Position Description: Manager of Healthy Community and Senior Programs
Classification: Exempt
Date Updated: January 2021
Place in the Organization: Reports to Director of Community Nutrition Programs
Purpose:
To promote, develop and monitor Northern Illinois Food Bank programs that provide healthy community programs, resources and food to people in need, especially people in the most vulnerable populations. Strategically expand Northern Illinois Food Bank's work in the area of healthy community programs by effectively targeting resources and services to meet the growing need and opportunities in this area. Manage program staff and provide oversight, guidance, and encourage development in that staff.
Duties and Responsibilities:
Oversee organizational strategy and long-term vision for Healthy Community and Senior programs which include health promotion, nutrition education, chronic disease prevention, advocacy, and community partnerships
Ensure compliance with food safety, food donations, and confidentiality and safe procedures for healthy community programs.
Evaluate current projects to expand "screen and intervene" programs that address food insecurity in the healthcare system.
Evaluate current Senior' programs "senior box and senior mobiles" that address food insecurity in senior communities.
Supervise AmeriCorps Vista staff member/ Interns and other Healthy Community Senior Programs staff members, current and future.
Manage program budget, reporting, and evaluation.
Represent Food Bank at community meetings as assigned.
Continuously evaluate operational effectiveness of programs and make modifications as appropriate.
Continuously monitor compliance with rules and regulations and take corrective action as needed.
Design and implement reporting mechanisms to capture compliance as well as performance statistics of programs.
Continuously research/benchmark best practices for all programs with respect to types of programs offered as well as effective operation of programs.
Maintain positive and professional relationships with all governing bodies and community partners, including Feeding America, USDA, State of Illinois and others as needed.
Advocate for the nutritional needs of food and contribute to the Northern Illinois Food Bank messaging for the purposes of raising awareness, resource development and impacting public policy.
Work collaboratively with transportation, operations and programs teams to effectively administer programs.
Other duties as assigned.
Skills, Education, Experience:
Four year degree in healthcare, social services, community engagement or related area or equivalent experience.
Previous training, management, or supervisory experience.
Familiarity with food service or emergency food programming beneficial.
Strong creative problem-solving and proven visionary thinking abilities.
Self-starter and ability to work independently.
Excellent relationship cultivating and networking skills.
Excellent presentation and public speaking skills.
Strong planning and analytical skills.
Excellent written and verbal communication skills.
Commitment to understanding and supporting Northern Illinois Food Bank's mission; Shows compassion and an appreciation for hunger issues.
Proficient with various computer programs including—Microsoft Word, Excel, Power Point, and Outlook.
Bilingual in Spanish preferred, but not required.
Must have dependable transportation and ability and flexibility to drive long distances when needed.
Supervisory Responsibility
This is a supervisory position.
Work Environment
This job operates mainly in a clerical office setting. This role routinely uses standard office equipment such as laptop computers, phones, photocopiers and filing cabinets.
Physical Demands
The physical demands described here are representative of those that must be met by an employee to successfully perform the essential functions of this job.
This is largely a sedentary role; however, some filing and direct service is required in a warehouse and food pantry setting. This would require the ability to lift files, open filing cabinets and bend or stand on a stool as necessary as well as interact with the public and distribute food.
Position Type and Expected Hours of Work
This is a full-time position. Days and hours of work are Monday through Friday, 8:00 a.m. to 5:00 p.m. Some flexibility in hours is allowed, but the employee must be available during the "core" work hours of 8:00 a.m. to 5:00 p.m. and must work 40 hours each week to maintain full-time status.
Position Location
This position is based out of our West Suburban Center (Geneva) location. During Covid it is Remote with some onsite requirements
Travel
Some local travel required. Must have dependable transportation and ability and flexibility to drive long distances (e.g., to Rockford, IL) as needed.
AAP/EEO Statement
Northern Illinois Food Bank is an Equal Opportunity Employer
Please apply via the link below:
https://workforcenow.adp.com/mascsr/default/mdf/recruitment/recruitment.html?cid=6ac1a532-45ab-4da8-a5e0-43f6354b15ee
Back to Search Results Show Printable Job