View Job
This job posting is no longer active on ChicagoJobs.com and therefore cannot accept online applications.
This posting cannot receive an online application from your ChicagoJobs.com account. To apply, follow the employer's instructions within their job description.
Northern Illinois Food Bank
Location:
Geneva

,

IL

60134
Document ID: AE396-4HS4
Posted on:
2020-10-09
10/09/2020
Job Type:
Regular
Job Schedule:
Full-time
Minimum Education:
High School
2020-11-08
Driver – CDL B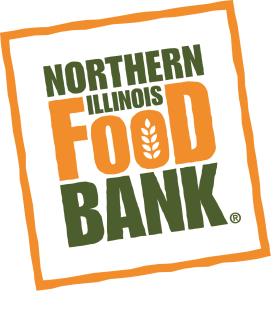 Job Title Description: Driver – CDL B
Classification: Non-Exempt
Reports To: Director of Transportation
Date Updated: October 2018
Summary/Objective
Provide pick-up and delivery of food and related products in a safe, professional, timely and courteous manner. Maintain assigned Fleet Vehicles with care and in accord with cost-effective guidelines. Maximize the distribution of food and other products in accordance with established policies and procedures.
Essential Functions
Pick up food and related products at Donors' locations, deliver orders to participating agencies' locations and operate Mobile Market according to assigned schedules.
Act and drive professionally and safely, following all Illinois Highway Department Rules and Guidelines and all Food Bank operating policies and procedures and any other law that may apply.
Conduct safety and maintenance inspection of truck (s), trailer (s) before leaving each day and report any problems to Supervisor.
Maintain assigned vehicles in clean condition.
Provide loading/unloading trucks/trailers as required.
Handle creation and submission of appropriate paper work as required, including the maintenance of a Driver's Daily Log, Vehicle Trip Reports and any other Reports that be specified by Food Bank management.
Is responsible to adhering to the food safety standards established by Northern Illinois Food Bank as outlined by Feeding America and per AIB accreditation. This includes all applicable training.
Other duties as assigned.
Required Education, Skills, and Experience
DOT Regulated position and requires a medical card.
High School Degree or GED equivalent.
Knowledge of truck maintenance
Certifiable on powered industrial lift trucks
Able to receive and follow instructions
Ability to read and write and perform simple mathematical calculations (e.g. add, subtract, multiply, divide etc.)
Strong interpersonal skills; able to give instruction and follow-up on progress
Possess a valid Class B State of Illinois driver's license with a clean driving record.
Supervisory Responsibility
This position has no supervisory responsibility.
Work Environment
This job operates both in and out of doors and sometimes is performed under adverse weather conditions. The work involves frequent driving.
Physical Demands
While performing the duties of this job, the employee must be able to remain in a stationary position one to two hours at a time while driving. Employee will be required to frequently move 50 to 75 pounds. Employee must be able to ascend/descend in and out of a semi-tractor trailer, operate a hand jack and be able to push and pull 200-2000 lbs. using a hand jack.
Position Type and Expected Hours of Work
This is a full-time position. Days and hours of work are Monday through Friday, 8:00 a.m. to 5:00 p.m. Some flexibility in hours is allowed, but the employee must be available during the "core" work hours of 8:00 a.m. to 5:00 p.m. and must work 40 hours each week to maintain full-time status.
Position Location
This position is based out of our West Suburban Center (Geneva) Location.
Travel
Use of personal vehicle for travel is not required. This driving position uses a food bank vehicle.
AAP/EEO Statement
Northern Illinois Food Bank is an Equal Opportunity Employer
Please apply at the link below
https://workforcenow.adp.com/mascsr/default/mdf/recruitment/recruitment.html?cid=6ac1a532-45ab-4da8-a5e0-43f6354b15ee
Back to Search Results Show Printable Job