View Job
This job posting is no longer active on ChicagoJobs.com and therefore cannot accept online applications.
This posting cannot receive an online application from your ChicagoJobs.com account. To apply, follow the employer's instructions within their job description.
Northern Illinois Food Bank
Location:
Geneva

,

IL

60134
Document ID: AE296-0015
Posted on:
2020-07-27
07/27/2020
Job Type:
Regular
Job Schedule:
Full-time
Minimum Education:
Not Specified
2020-08-26
Director of Food Procurement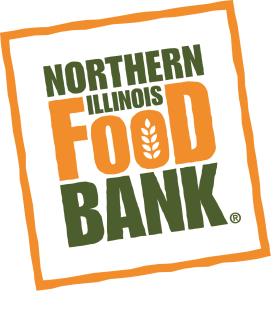 Northern Illinois Food Bank
Job Title Description: Director of Food Procurement
Classification: Exempt
Reports To: Vice President of Operations
Date Updated: October 2018
Summary/Objective
Supports organizational strategic plan by creating, developing and managing food acquisition initiatives to ensure continued growth in food resources. This position is directly responsible for donor development with farmers, wholesalers, manufacturers, distributors, retail grocery and food service companies. Oversees produce acquisition and food purchasing to support Food Bank programs. Ensures that all food acquisition activities reflect the highest level of professionalism, follow best business practices and create positive community relations.
Essential Functions
Develop, implement and manage departmental food resourcing goals and objectives to align with organizations strategic goals and initiatives.
Implement processes and best practices for all product purchasing programs.
Plan, implement, and analyze all strategies related to grant/government funds allocated to acquisition of products.
Responsible for the cultivation and development of new donors within service area by utilizing and maintaining key stakeholder relationships across our service area and Feeding America's network.
Work collaboratively with Warehouse, Transportation, and Agency & Program Services staff to ensure that food acquisition strategies align with strategic direction.
Steward existing donors within service area with Product Acquisition Representatives through appropriate engagement activities, including visits, communications, and recognition programs.
Host food industry member visits and tours.
May serve as a staff representative on a board committee.
Track, analyze and report on selected metrics; i.e., pounds, donations by category, donations by donor, current donor lists, lapsed donor strategies, prospective donors, purchased food pounds, product demands, EFP Bonus Product Opportunities, and Produce Program
Manage trades of surplus inventory with other food banks.
Manage Milk to My Plate Program and strategies for growth while adhering to budget
Maintain strong relationship with Feeding America food sourcing department.
Manage Feeding America CHOICE system to acquire nationally donated product.
Provide professional, responsive and appreciative customer service to all food industry partners.
Establishes and maintains strong relationships with Northern Illinois Food Bank team members and stakeholders.
Directs employees including performance management, salary planning and administration, training and development, workflow and organizational planning, hiring and placement, and Performance Management.
Participates in special projects.
Committed to organizational mission of ending hunger.
Works in collaboration with other Northern Illinois Food Bank team members and contributes additional work as necessary
Other Duties
Please note this job description is not designed to cover or contain a comprehensive listing of activities, duties or responsibilities that are required of the employee for this job. Duties, responsibilities and activities may change at any time with or without notice.
Required Education, Skills, and Experience
Bachelor's Degree or equivalent combination of education and experience required.
Must have a valid Driver's License.
Minimum of 3-5 years of experience in the food industry.
Proven success in sales and cold calling.
Proven success in development and leadership of team members.
Understanding of budget management.
Proficiency in Windows based computer software; excellent skills required in Excel, Word and Outlook.
Exceptional analytical skills and strong mathematical ability.
Strong business acumen.
Ability to develop strategic relationships with stakeholders.
Excellent oral and written communication skills.
Must be self–directed and possess the ability to manage multiple projects and competing priorities while maintaining high levels of performance.
Must represent Northern Illinois Food Bank with professionalism when interacting with external and internal stakeholders.
Preferred Education, Skills, and Experience
Experience in food industry, sales and customer service strongly preferred.
Supervisory Responsibility
This is a supervisory position.
Work Environment
This job operates in a professional office environment. This role routinely uses standard office equipment such as computers, phones, photocopiers, filing cabinets and fax machines.
Physical Demands
While performing the duties of this job, the employee is regularly required to drive and communicate. This is largely a sedentary role; however, some filing is required. This would require the ability to lift files, open filing cabinets and bend or stand on a stool as necessary.
Position Type and Expected Hours of Work
This is a full-time position. Days and hours of work are Monday through Friday, 8:00 a.m. to 5:00 p.m. Some flexibility in hours is allowed, but the employee must be available during the "core" work hours of 8:00 a.m. to 5:00 p.m. and must work 40 hours each week to maintain full-time status.
Position Location
This position is based out of our West Suburban Center (Geneva) location.
Travel
Travel within Northern Illinois Food Bank's 13 county region up to 50% of the time.
AAP/EEO Statement
Northern Illinois Food Bank is an Equal Opportunity Employer
Apply online:
https://workforcenow.adp.com/mascsr/default/mdf/recruitment/recruitment.html?cid=6ac1a532-45ab-4da8-a5e0-43f6354b15ee

More Jobs from Northern Illinois Food Bank

Back to Search Results Show Printable Job