View Job
This job posting is no longer active on ChicagoJobs.com and therefore cannot accept online applications.
This posting cannot receive an online application from your ChicagoJobs.com account. To apply, follow the employer's instructions within their job description.
Northern Illinois Food Bank
Location:
Geneva

,

IL

60134
Document ID: AE396-4HS5
Posted on:
2020-10-09
10/09/2020
Job Type:
Regular
Job Schedule:
Full-time
Minimum Education:
Not Specified
2020-11-08
Director of Community Nutrition Programs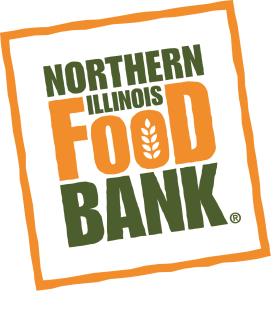 Job Title Description: Director of Community Nutrition Programs
Classification: Exempt
Reports To: Chief Strategy Officer
Date Updated: September 2020
Summary/Objective
The Director of Nutrition Program will develop the vision and drive the strategy for Northern Illinois Food Bank Community Nutrition Programs. This includes oversight over child & senior nutrition programs, nutrition education programs and collaborations with healthcare providers. Currently these programs include:
Child Nutrition Programs: Federal programs CACFP (Child and Adult Care Food Program) and SFSP (Summer Food Service Program) and the Backpack program
Senior Programs: Senior Box and Senior Mobile programs
Nutrition Education Programs: Whole Body Approach and Child Nutrition Education programs
Collaborations with healthcare providers (Build Healthy Communities): Rx Mobile and Screen & Intervene programs
Duties and responsibilities will include ensuring regulatory compliance of programs, policies, procedures. This individual will be responsible for overseeing community outreach, education, advocacy and research as well as developing the Food Bank's role as a leader in the field of nutrition. This position will be responsible for developing the Food Bank's relationships with community and key government organizations, public health officials, and others working to improve the nutritional health of residents throughout the service area.
Essential Functions
Coach and develop community nutrition team.
Provide leadership and strategic direction for community nutrition programs, including federal CACFP and SFSP programs, existing Food Bank backpack and senior programs, Healthcare Partnerships programs (Build Healthy Communities) as well as future programs for vulnerable populations.
Oversee program compliance, budgeting and operations.
Develop methods to evaluate program effectiveness and set appropriate strategies and goals.
Analyze strategies for growth or modification of programs when and where appropriate.
Oversee the development, analysis and determination of program offerings.
Support Food Bank advocacy efforts around nutrition and vulnerable population programs by:

Participating in public wellness initiatives (e.g., Kane County Fit for Kids) ensuring focus on the needs of vulnerable populations; and
Collaborating with community and school leaders to meet the nutritional and hunger needs of vulnerable populations.

Develop and deploy nutrition education programs to improve healthy eating by neighbors including education on healthy eating, selection of foods and preparation of meals.
Leverage relationships with Feeding America and local colleges, universities and other organizations to increase impact of our programs and initiatives through internships and collaborations.
Provide support to Philanthropy and Marketing & Communications teams as appropriate to support fundraising or grant writing.
Design and implement reporting mechanisms to capture both compliance as well as neighbor-centered performance statistics of programs.
Work to expand program sites by analyzing low-income communities and determining viability of offering programs. Plan for and recommend resources needed to support program expansion.
Continuously research/benchmark best practices for community nutrition programs with respect to types of programs offered as well as effective operation of programs.
Other duties as assigned.
Other Duties
Please note this job description is not designed to cover or contain a comprehensive listing of activities, duties or responsibilities that are required of the employee for this job. Duties, responsibilities and activities may change at any time with or without notice.
Required Education, Skills, and Experience
Four year degree or equivalent experience
Professional credentials in the field of Nutrition, Public Health or related area
Previous management or supervisory experience with proven leadership skills
Demonstrated experience developing and coordinating nutrition-related programs
Ability to interpret food and nutrition research including communicating findings to the public
Previous experience in Community/Public Health Wellness/Nutrition
Proficiency in data-driven decision making
Excellent oral and written communication and partnership skills and a proven ability to develop and maintain positive relationships.
Self-starter and ability to work independently
Ability to manage a diverse team in a fast-paced environment
Preferred Education, Skills, and Experience
Experience with federal nutrition programs beneficial.
Bilingual in Spanish preferred, but not required.
Supervisory Responsibility
This is a supervisory position.
Work Environment
This job operates in a professional office environment and in the field. This role routinely uses standard office equipment such as computers, phones, printer/copiers, fax machines and tablets. Driving to remote locations is also regularly required with own vehicle.
Physical Demands
While performing the duties of this job, the employee is regularly required to communicate both in person and remotely. This is largely a sedentary role; however, both office work and field work is required. The position requires the ability to lift files, open filing cabinets and bend or stand on a stool as necessary as well as drive long distances. Some national travel is required.
Position Type and Expected Hours of Work
This is a full-time position. Days and hours of work are mostly Monday through Friday, 8:00 a.m. to 5:00 p.m. with the occasional evening and weekend hours. Local travel and some national travel is required. Some flexibility in hours is allowed, but the employee must be available during the "core" work hours of 8:00 a.m. to 5:00 p.m. and must work at least 40 hours each week to maintain full-time status.
Position Location
This position is based out of our West Suburban Center (Geneva) location.
Travel
Candidate must have reliable vehicle with valid driver's license and be able to travel occasionally to community meetings, other food pantries, local events and other Food Bank locations (Rockford, Park City and Joliet). Position includes mileage reimbursement for travel outside of regular commuting. Some national travel is also required.
AAP/EEO Statement
Northern Illinois Food Bank is an Equal Opportunity Employer
Please apply via the link below:
https://workforcenow.adp.com/mascsr/default/mdf/recruitment/recruitment.html?cid=6ac1a532-45ab-4da8-a5e0-43f6354b15ee
Back to Search Results Show Printable Job