View Job
This job posting is no longer active on ChicagoJobs.com and therefore cannot accept online applications.
FMA Communications, Inc.
Location:
Elgin

,

IL

60123
Document ID: AC472-5BPR
Ad Number: 1608126
Published on:
2018-11-28
11/28/2018
Job Type:
Regular
Job Schedule:
Full-time
Published in:
Shaw Media
Minimum Education:
Not Specified
2018-12-28
Foundation Assistant

As seen in Shaw Media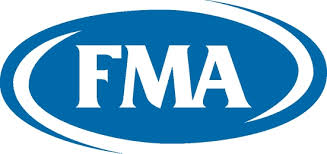 FOUNDATION ASSISTANT
FMA is seeking a part-time assistant to work with the Foundation team 20 to 25 hours a week.

Duties include:
Develop & process applications & surveys for camp grant & scholarship programs.
Perform camp grant administrative duties, such as prepare & distribute materials & collect forms, documentation & evaluations from camp directors.
Collect scholarship applications & transcripts, recruit & organize volunteer reviewers, create award documents & distribute financial awards.
Enter information & create new records in the relational database.
Communicate by phone & email regarding scholarships, camp grants, & camp hosting operations.
Provide clerical support to department staff.
Requirements:
Associate's degree or equivalent.
Minimum of 2 years clerical & database work experience.
Strong Word & Excel skills with ability to perform mail merges.
Experience with relational database programs, email, & survey software.
Effective verbal & written communication skills.
Extremely organized with effective time management skills.
Highly detail oriented.
Benefits: FMA offers a competitive wage, flexible daytime work schedule & no weekends, 401(k) plan, identity theft plan, fitness reimbursement, paid holidays, company-wide incentive plan & paid professional development.

About FMA: We are a trade association, charitable foundation, publisher & tradeshow producer located in Elgin, IL. We advocate for the growth & sustainability of North America's metal processing, forming, & fabricating industries via our publications, including The FABRICATOR. Founded in 1970, FMA brings metal fabricators & equipment manufacturers together through educational programs, technology councils, networking events & our tradeshows. Nuts, Bolts & Thingamajigs, the charitable foundation of FMA, works to inspire the next generation of manufacturing workers by providing scholarships & manufacturing camp grants.

We encourage you to visit our websites: nutsandboltsfoundation.org, fmanet.org; thefabricator.com; fabtechexpo.com; canadianmetalworking.com.

To Apply: Include a cover letter with your salary requirements & send with your resume to:
hr@fmanet.org

More Jobs from FMA Communications, Inc.

Back to Search Results Show Printable Job