View Job
This job posting is no longer active on ChicagoJobs.com and therefore cannot accept online applications.
FMA Communications, Inc.
Location:
Elgin

,

IL

60123
Document ID: AC425-5OLJ
Ad Number: 1597404
Published on:
2018-10-27
10/27/2018
Job Type:
Regular
Job Schedule:
Full-time
Published in:
Shaw Media
Minimum Education:
Not Specified
2018-11-26
Finance Director

As seen in Shaw Media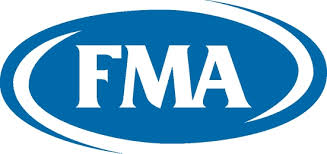 FINANCE DIRECTOR
The Fabricators & Manufacturers Association (FMA), a trade association, publisher, & charitable foundation, seeks an experienced finance professional to support President & CEO with organization's financial management & oversee accounting department activities.

Responsibilities include
Prepare & assist President & CEO in analysis & interpretation of financial information.
Serve as liaison with external auditors.
Lead the management team in preparation of annual budget.
Provide management with timely reviews of organization's financial status & progress in programs & activities.
Review monthly financial statements & prepare variance reports. Assist President & CEO in communicating financial statements to Board of Directors.
Liaison to association & foundation investment committees.
Ensure the foundation is within compliance for Public Support Test & properly registered with all states annually.
Oversee, evaluate & manage business, errors & omissions & facility insurance provider relationship & banking institution relationships.
Prepare & transmit payroll & 401(k) on a biweekly basis.
Oversee the timely and accurate filing of all payroll tax returns and information returns.
Reconcile detail records to General Ledger.
Requirements
Bachelor's Degree in accounting or finance.
Minimum of 10 years of accounting managerial work experience.
Ability to effectively make presentations to top management, boards of directors & employees.
Prior successful experience in managing staff.
High-level proficiency with accounting software programs, database software, payroll systems & spreadsheet software.
Organized with ability to multi-task & manage time effectively.
Ability to travel.

Benefits
FMA offers a competitive salary & benefits package that includes health, dental, vision, life, & disability insurance; flexible spending plans; 401(k) plan; 529 plan; identity theft plan; generous paid holidays, vacation, & sick time.

FMA also offer flexible work schedules, company-wide incentive plan, paid professional development, tuition reimbursement, & fitness reimbursement.

Visit our websites:
fmanet.org; thefabricator.com; fabtechexpo.com;
nutsandboltsfoundation.org; canadianmetalworking.com

To Apply: Include a cover letter with your salary requirements & send with your resume to:
hr@fmanet.org
Back to Search Results Show Printable Job