View Job
This job posting is no longer active on ChicagoJobs.com and therefore cannot accept online applications.
FMA
Location:
Elgin

,

IL

60123
Document ID: AC215-4RZ5
Ad Number: 1542803
Published on:
2018-06-02
06/02/2018
Job Type:
Regular
Job Schedule:
Full-time
Published in:
Shaw Media
Minimum Education:
Not Specified
2018-07-02
Digital Editor

As seen in Shaw Media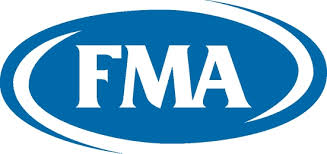 FMA is looking for a full-time Digital Editor to join our Editorial team.
Duties: Plan, develop & post web content that covers manufacturing technology developments, industry trends & profiles.
Requirements: Bachelor's degree in a related field & a minimum of 2 years' work experience in a newspaper or trade journal environment. Experience with web content management systems. Ability to travel to trade shows, press events & company tours. Excellent interpersonal skills with a professional & diplomatic demeanor.
Benefits: FMA offers a competitive wage & benefits package that includes health, dental, vision, life, & disability insurance; flexible spending plan; 401(k) plan; 529 plan; identity theft plan; generous paid holidays, vacation, & sick time.
FMA also offers a company-wide incentive plan, paid professional development, & fitness reimbursement.
About FMA: We are a trade association, charitable foundation, publisher & tradeshow producer located in Elgin, IL. We advocate for the growth & sustainability of North America's metal processing, forming, & fabricating industries via our publications, including The FABRICATOR, as well as through manufacturing summer camps & scholarships offered by our foundation. Founded in 1970, FMA brings metal fabricators & equipment manufacturers together through educational programs, technology councils, networking events & our tradeshow FABTECH.
We encourage you to visit our websites: fmanet.org; thefabricator.com; fabtechexpo.com; nutsandboltsfoundation.org; canadianmetalworking.com FMA Fabricators & Manufacturers Association, International
To apply: include a cover letter with wage requirements & send with resume to: hr@fmanet.org

More Jobs from FMA

Back to Search Results Show Printable Job