View Job
This job posting is no longer active on ChicagoJobs.com and therefore cannot accept online applications.
This posting cannot receive an online application from your ChicagoJobs.com account. To apply, follow the employer's instructions within their job description.
Safer Foundation
Location:
Chicago

,

IL

60612
Document ID: AD096-002A
Posted on:
2019-03-12
03/12/2019
Job Type:
Regular
Job Schedule:
Full-time
Minimum Education:
Not Specified
2019-04-11
Substance Use Counselor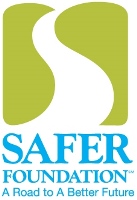 The Safer Foundation is a social service provider to individuals with arrest and conviction records. Through a full range of services, including case management, educational instruction and advocacy, we focus on preparing individuals for the world of work by helping them find and keep productive and meaningful employment.

To apply: https://workforcenow.adp.com/mascsr/default/mdf/recruitment/recruitment.html?cid=ac5fbe3f-8ce8-4a7c-a4bf-b45f9ddf2e02&ccId=19000101_000001&type=MP&lang=en_US&selectedMenuKey=CurrentOpenings

Please note that after you "submit" your application, you will receive an e-mail acknowledging receipt. Your email provider might misfile this mail as spam or junk mail. Check your spam and junk folders.
Substance Use Counselor
Chicago, IL 60612
General Summary:
Reporting to the Clinical Director, this position will be a critical component to the successful launching of substance use and mental health outpatient treatment services within Safer's community sites, starting with the location of 808 S. Kedzie. The Substance Use Counselor will be a key member of the treatment team providing assessments, treatment planning, and counseling to clients referred for services, as well as contributing to the overall design, start-up, and implementation of services.
Essential Duties and Responsibilities:
Conduct assessments using standardized assessment tools
Based on assessment results, provide appropriate referral to other service providers inside and outside of Safer
Develop treatment plans that are appropriate to the needs of the individual
Facilitate individual and group counseling sessions with clients; possibly evening groups
Provide group education
Complete clinical documentation and progress notes in a timely manner consistent with contract requirements, agency, state, and federal guidelines
Complete individualized treatment plans for each client within guidelines set
Complete treatment plan reviews for each client at least monthly
Administer, interpret and document urine analysis drug testing
Adhere to agency policy and procedures
Maintain high standards of professional and ethical conduct
Complete training and/or quality assurance activities within given time-frames
Establish and maintain a good working relationship with community stakeholders/referral sources
Complete discharge, discharge assessments and discharge summaries for each client
May serve as back-up for treatment staff inside the Adult Transitional Centers
Required Knowledge, Skills and Abilities:
Knowledge of human behavior and performance; individual differences in ability, personality, and interests, learning and motivation; and the assessment and treatment of behavioral and affective disorders
Knowledge of principles, methods and procedures for treatment and rehabilitation of substance abuse
Knowledge of group behavior and dynamics and societal trends and influences
Computer/Technology Literate: knows how to leverage the internet and computer applications to obtain information
Experience using electronic health record systems to document services and progress notes. Special consideration will be given to candidates with experience using CareLogic
Skilled in active listening and conveying information to others effectively
Skilled in critical thinking, judgment and decision-making
Experience in and passion for program design and implementation
In-depth knowledge of ASAM Patient Placement Criteria and the CANS, ANSA, or IM-CANS assessment(s)
In-depth practical knowledge of HIPAA and 42 CFR Part 2
Knowledge of Rule 2060 governing substance use treatment services in Illinois; Knowledge of Rule 132 is a plus
Knowledge of Medicaid-reimbursement requirements as they relate to service delivery
Knowledge of Medicaid managed care
Education and Experience:
Minimum of a Bachelor's Degree in a human service discipline (counseling, psychology, criminal justice, etc.) with 2 years providing substance use in an outpatient setting. Individuals who also have experience providing mental health assessments and therapy will be given special consideration.
Certificates, Licenses, Registrations:
CADC certification required
LPC or LSW is a plus

Safer Foundation is a drug-free workplace.
Equal Opportunity Employer/Affirmative Action/Minorities/Females/Veterans
www.saferfoundation.org
No Phone Calls Please

More Jobs from Safer Foundation

Back to Search Results Show Printable Job