View Job
This job posting is no longer active on ChicagoJobs.com and therefore cannot accept online applications.
This posting cannot receive an online application from your ChicagoJobs.com account. To apply, follow the employer's instructions within their job description.
Safer Foundation
Location:
Chicago

,

IL

60612
Document ID: AB262-7QEP
Posted on:
2017-07-06
07/06/2017
Job Type:
Regular
Job Schedule:
Full-time
2017-08-05
Sector Manager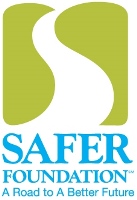 Title: Sector Manager
Division:Workforce Development
Location: 808 S. Kedzie, Chicago, IL (60612)
To submit a resume, apply for this position, see all other available positions, and visit Safer Foundation's website, copy and paste this link into your browser:
https://workforcenow.adp.com/jobs/apply/posting.html?client=safound&ccId=19000101_000001&type=MP&lang=en_US Please note: After you "submit" your application, you will receive an e-mail acknowledging receipt. Your email provider might misfile this mail as spam or junk mail. Check your spam and junk folders.
The Sector Manager is responsible for intensive development of long-term employer relationships that result in high numbers of career-path placements within various job sectors and industries. Each must work cooperatively with other Sector Managers to establish complimentary strategies for recruiting employers by developing in-depth industry expertise through relationships with associations, unions, key training providers, and employers offering job opportunities at all levels. Sector Managers must also be able to share their career-path expertise with clients from many programs who are looking to develop their own realizable career-path plans.
Essential Duties and Responsibilities:
Ensures the needs/obligations of interested parties (clients, funders, and employer-partners) are addressed.
Adapts Safer's recruitment materials to target their designated employer markets.
Spends at least 2/3 time in the field making direct employer contacts.
Prospects for new employers through intensive research, calling, information dissemination and presentation campaigns.
Enters all qualified job leads into Safer's (Axiom) database.
Brings multiple job leads to Safer's pre-screenings to interview appropriate Safer clients, provide verbal and written feedback on client's interview performance, and make referrals to actual employer interviews.
Provides intensive follow-up on placements to ensure employer satisfaction; make prompt replacements when necessary.
Tracks all employer contacts and submit weekly reports on progress that are routinely on time.
Creates strong partnerships with all key players within each sector; employers, associations, unions, training providers.
Charts sector career-paths and makes presentations to Safer clients on career opportunities in each sector.
Assists in the implementation and maintenance of an Employer Advisory Council.
Creates excellent professional relationships via collaboration with all internal Safer divisions.
Handles special projects along with routine expectations when it is required.
Required Knowledge, Skills and Abilities:
Excellent sales skills.
Experience placing large numbers of clients, delivering reports, developing marketing/program materials.
A valid driver's license is required.
Access to a reliable vehicle is required for job-related travel.
Education and Experience:
Bachelor's degree or successful equivalent/relevant experience.
At least three years' successful experience developing relationships with employers.
The Safer Foundation supports, through a full spectrum of services and advocacy, the efforts of people with arrest and criminal records to become employed, law-abiding members of the community and as a result, reduce recidivism.
All positions are Full-Time (40-hours/week) and located in the Chicago Metropolitan area unless otherwise specified.
Safer Foundation is a drug-free workplace.
Equal Opportunity Employer/Affirmative Action/Minorities/Females/Veterans
No Phone Calls Please

More Jobs from Safer Foundation

Back to Search Results Show Printable Job