View Job
This job posting is no longer active on ChicagoJobs.com and therefore cannot accept online applications.
Cara
Location:
Chicago

,

IL

60661
Document ID: AD170-3VE2
Posted on:
2019-05-03
05/03/2019
Job Type:
Regular
Job Schedule:
Full-time
Minimum Education:
Not Specified
2019-06-02
Marketing Associate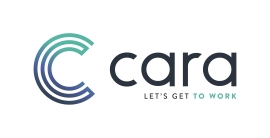 MARKETING ASSOCIATE
About Cara
Cara's mission is to unlock the power and purpose within our communities and ourselves to create real and lasting success.
Since 1991, Cara has helped people affected by poverty (and often the challenges of recovery, domestic violence, episodic homelessness, and incarceration) to get and keep quality jobs and, more importantly, rebuild hope, self-esteem, and opportunity for themselves and their families in the process. We produce hundreds of jobs each year, at one-year, same-firm retention rates over 20 points higher than national norms and with over 70% of those retained residing in permanent housing in which their families can thrive.
Our results don't just end with employment. We also maintain market-competitive businesses that create gateway jobs for those they serve and we produce a profound social return on investment, where for every dollar invested in this work, $5.97 is re-invested in society over a five-year time horizon. The work is important, not only because of its clear goal of bringing individuals in need back to the dignity and productivity of employment, but because of its clear mission to transform people's lives. Families become stronger, relationships are healed, and communities become more vibrant because nothing gives you a positive outlook on life like a job.
For more information on Cara, visit www.carachicago.org.
About the Role
The Marketing Associate works within the Development Team to help create and implement marketing, communication, and public relations initiatives to broaden the impact of the Cara brand.
Reports To
Manager of Marketing & Communications
Outcomes
The Marketing Associate will support the Manager of Marketing & Communications in marketing and PR opportunities for the Cara enterprise – both internal and external – while helping ensure target KPIs for online growth are met and strategic objectives are achieved.
Responsibilities of the Marketing Associate
Collaborate with leadership, staff, and vendors on projects as assigned (such as cause-related campaigns, digital communications, enterprise marketing needs, and special events), serving as project lead when designated and meeting projected outcomes
Manage all social media accounts for the Cara enterprise, using best standards and practices to increase engagement and audience numbers
Maintain and update all websites for the Cara enterprise, tracking site analytics and behavior patterns to optimize user experience and meet target goals
Ensure that the company's brand and messaging are pertinent and accurately practiced throughout the organization and in the public
Provide support on additional marketing initiatives as needed by the Manager of Marketing & Communications
Qualifications
Critical Thinking + Communication + Collaboration
Experience managing the design and production of projects in varying medias, including print, video, and digital
Proficient in Adobe creative products (particularly Photoshop, InDesign, and Acrobat), WordPress, Google Analytics, Hootsuite, and Salesforce
Capable of managing multiple projects at once and working under tight deadlines
Strong creative, strategic, analytical, organizational, and written and oral communication skills
Proven ability to collaborate with team members, stakeholders, and outside vendors
Digital photography skills a plus
Bachelor's degree in journalism, marketing, or public relations
Equal Opportunity Employer
Cara is committed to creating a diverse work environment and is proud to be an equal opportunity employer. Cara does not discriminate on the basis of race, color, national origin, sex, gender identity, religion, sexual orientation, age, disability, parental status, veteran status, or any other protected status under applicable laws. We encourage individuals of all backgrounds to apply. If you are a qualified candidate with a disability, please email us at krigheimer@carachicago.org if you require reasonable accommodation to complete this application.
Please send cover letter, resume and salary history to krigheimer@carachicago.org to apply. No phone calls please.
Back to Search Results Show Printable Job