View Job
This posting cannot receive an online application from your ChicagoJobs.com account. To apply, follow the employer's instructions within their job description.
Safer Foundation
Location:
Chicago

,

IL

60661
Document ID: AD296-003M
Posted on:
2019-08-01
08/01/2019
Job Type:
Regular
Job Schedule:
Full-time
Minimum Education:
Bachelors
2019-08-31
Jr. Salesforce Administrator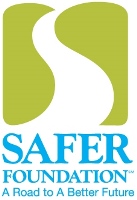 Jr. Salesforce Administrator
Regular full-time
Chicago, IL 60661
The Safer Foundation is a social service provider to individuals with arrest and conviction records. Through a full range of services, including case management, educational instruction and advocacy, we focus on preparing individuals for the world of work by helping them find and keep productive and meaningful employment.
General Summary:
The Junior Salesforce Administrator is an entry level role who will perform general declarative Salesforce administrative duties, assist the Salesforce Administrator/manager with ongoing development of SAFER's salesforce instance, helping to deliver high quality enhancements, and providing 1st tier support for the organization. The ideal candidate will be highly motivated, a fast learner, exceptionally organized, and an excellent communicator. They will demonstrate a solid technical foundation and a keen interest in the role of Technology in Business.

Reporting to the Salesforce Administrator/Manager, this position will provide support under the Safer's normal business hours, with occasional after-hours support, both remotely and onsite at all locations.

Essential Duties and Responsibilities:
Data and Data Integrity
Develop reports, dashboards, and processes to continuously monitor data quality and integrity
Maintain the integrity and accuracy of Salesforce records, including eliminating and prevention of duplicate records
Support the Salesforce Administrator/manager by performing data updates on a daily, weekly and adhoc basis
User Support, Management and Training
Create and manage users
Assist with training end users on the use of Salesforce.org
Provide day to day end user support and assist users with best practices to improve and increase their knowledge of Salesforce.org
Create training and user documentation, and maintain ongoing documentation processes as business needs evolve or features are added
Salesforce General Administrative Tasks/duties:
Assist in Salesforce release readiness by reading, understanding and implementing best of Salesforce release
Customize apps, objects, fields, page layouts, record types, reports and dashboards
Design, create and modify reports and dashboards across functional groups
Salesforce 1st Tier Support:
Provide quality user experience with professional demeanor and excellent communication skills
Manage support request queue and related SLAs for response and resolution
Identify, diagnose, and report technical problems
Escalate and track problems per organizational procedures
Build the knowledge base by documenting issues found and their resolutions at closure of every helpdesk ticket/case
Salesforce Testing:
Test new customizations and bug fixes and report observations prior to deployment
Provide support during User Acceptance Testing
Documentation:
Assist Salesforce Implementation Team to document planned application enhancements and issue fixes
Create and maintain ongoing training and user documentation as business needs evolve or features are added
Basic Qualifications:
Excellent written and verbal communication skills
Minimum 12 months of working experience in Salesforce declarative customizations
Ability to understand basic business processes and translate into functional requirements
Strong organizational skills:
Must be able to work in a fast-paced work environment

Demonstrated ability to meet deadlines, handle and prioritize simultaneous requests, and manage laterally and upward with a positive attitude
Ability to work independently and be results driven
Be familiar with Agile development
Experience using Salesforce data tools (Data Loader, Jitterbit, etc.)

Basic release management experience
Ability to critically review feature requests and suggest alternate proposals and optimizations as warranted

Proficient skills in Excel (Pivot tables, VLOOKUP), Outlook, Word and PowerPoint
Proficiency in Salesforce.com Administrative skills such as creating Users, Profiles, Roles, Custom Objects, Custom Fields, Page Layouts, Workflow Rules, Validation Rules, Reports, Dashboards and process builder.
Strong analytical, problem-solving and collaborative skills.
Eagerness to learn new technologies and solve problems
Professional Team-Oriented attitude
Preferred Qualifications:

Experience in working in nonprofit sectors
Some experience in understanding or using custom coding including Apex triggers, classes, Visualforce Pages, Lightning Component
Understanding of databases, knowledge of basic SQL
Education and Experience:
Bachelor's Degree or equivalent related experience in business or technology
1-2 years experience as a Salesforce Administrator
Salesforce administrator certification required within 1 year of the current role
To apply:
https://workforcenow.adp.com/mascsr/default/mdf/recruitment/recruitment.html?cid=ac5fbe3f-8ce8-4a7c-a4bf-b45f9ddf2e02&ccId=19000101_000001&type=MP&lang=en_US&selectedMenuKey=CurrentOpenings
Please note that after you "submit" your application, you will receive an e-mail acknowledging receipt. Your email provider might misfile this mail as spam or junk mail. Check your spam and junk folders.
Safer Foundation is a drug-free workplace.
Equal Opportunity Employer/Affirmative Action/Minorities/Females/Veterans
www.saferfoundation.org
No Phone Calls Please

More Jobs from Safer Foundation

Back to Search Results Show Printable Job