View Job
This job posting is no longer active on ChicagoJobs.com and therefore cannot accept online applications.
This posting cannot receive an online application from your ChicagoJobs.com account. To apply, follow the employer's instructions within their job description.
Safer Foundation
Location:
Chicago

,

IL

60661
Document ID: AD326-0008
Posted on:
2019-08-19
08/19/2019
Job Type:
Regular
Job Schedule:
Full-time
Minimum Education:
Bachelors
2019-09-18
Grants Manager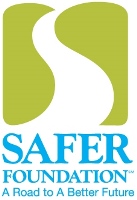 Grants Manager
Regular full-time
Chicago, IL 60661
General Summary:
Responsible for assisting the Development Director in writing funding proposals and managing government, foundation and corporate grants. Generates, maintains and reports on donation records in keeping with Agency goals.
Essential Duties and Responsibilities:
Participate in grant writing including preparation of letters of inquiry, proposals, research, budgets, reports, ancillary materials, general agency information, editing proposals for errors and inconsistencies and proposal submissions.
Manage existing grants by tracking; develop internal reporting systems; writing reports, maintaining excellent historical records; collaborates with Grant Compliance & Reporting Manager, as needed, to ensure timely submission of grant-related performance and financial reports.
Manage the grants calendar and donor records and lists.
Research both locally and nationally and identify corporate and foundation prospects based on Safer's priorities and core programs by reviewing web sites, annual reports, and Form 990s; assess their giving priorities, giving histories, and relationships.
Monitoring government websites and bulletins to identify new federal, state, county & city funding opportunities.
Receive & record individual and corporate contributions, prepare letters of acknowledgement for tax reporting purposes.
Assist with other fundraising projects as requested, including Season of Giving and the Annual Holiday Appeal.
Required Knowledge, Skills and Abilities:
Knowledge of fundraising information sources
Experience with proposal writing
Proven track record with institutional donors
Knowledge of basic fundraising techniques and strategies
Excellent communication skills, both oral and written
Excellent computer skills with all Microsoft office programs, including Salesforce
Knowledge and familiarity with research techniques for fundraising prospect research
Experience with budget development and monitoring
Knowledge of the core elements of program development, contracts and agreements
Good organizational skills, well disciplined, able to meet deadlines, self starter, able to work under pressure of many priorities and deadlines
Education and Experience:
Bachelor's Degree in English, Communications, Social Work, or related field
3 or more years of experience in grant writing, including knowledge of Annual Giving, Foundation/Corporate solicitations, Deferred Giving, Communications and Special Events
The Safer Foundation is a social service provider to individuals with arrest and conviction records. Through a full range of services, including case management, educational instruction and advocacy, we focus on preparing individuals for the world of work by helping them find and keep productive and meaningful employment.
To apply please click on the link bel;ow:
https://workforcenow.adp.com/mascsr/default/mdf/recruitment/recruitment.html?cid=ac5fbe3f-8ce8-4a7c-a4bf-b45f9ddf2e02&ccId=19000101_000001&type=MP&lang=en_US&selectedMenuKey=CurrentOpenings
Please note that after you "submit" your application, you will receive an e-mail acknowledging receipt. Your email provider might misfile this mail as spam or junk mail. Check your spam and junk folders.
Safer Foundation is a drug-free workplace.
Equal Opportunity Employer/Affirmative Action/Minorities/Females/Veterans
www.saferfoundation.org
No Phone Calls Please
Back to Search Results Show Printable Job