View Job
This posting cannot receive an online application from your ChicagoJobs.com account. To apply, follow the employer's instructions within their job description.
Safer Foundation
Location:
Chicago

,

IL

60612
Document ID: AD296-003K
Posted on:
2019-08-01
08/01/2019
Job Type:
Regular
Job Schedule:
Full-time
Minimum Education:
High School
2019-08-31
Front Desk Receptionist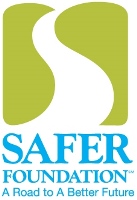 Front Desk Receptionist
Regular full-time
Chicago, IL 60612
The Safer Foundation is a social service provider to individuals with arrest and conviction records. Through a full range of services, including case management, educational instruction and advocacy, we focus on preparing individuals for the world of work by helping them find and keep productive and meaningful employment.
General Summary:
Housed within the Safer Community Office at 808 S. Kedzie Ave, the Safer Treatment Center is an outpatient substance use clinic that provides therapy, counseling, and care coordination services to clients in need of services. The Front Desk Receptionist (receptionist) will provide front desk reception support to, and act as a key team member of, the Safer Treatment Center. He/she is responsible for handling incoming referrals, scheduling assessment appointments, verifying client eligibility, and initiating the pre-intake/registration process of collecting documents/forms, contact, insurance, and demographic information about the client. He/she will also orient the client to Safer services, indicating the length of intake appointments, and the date, time, and location, etc.
Essential Duties and Responsibilities:
Promptly responds to incoming referrals and inquiries from potential clients, referral sources, family, etc. Provides customer service to clients, anticipating their needs and resolving their questions/concerns, scheduling them for an intake appointment with the treatment center or assisting them with accessing other Safer services/programs.
Using CareLogic, and/or other database(s), register clients into the system and schedule intake appointments with the appropriate program staff. Assign appointments and client flow in accordance with department protocols to maximize customer convenience and staff productivity.
Inform inquirers and new clients of Safer's basic expectations and operating procedures. Orient new clients to Safer, educating clients on what to expect, what they need to know, who they can reach out to, answering any questions the client may have about Safer.
​Monitor client flow-from the waiting room, to the clinical staff and completion of visit. This includes working with staff regarding late arrivals, no-shows and cancellations in order to optimize provider time.
Verify insurance status of all new clients and the application status of all clients with pending Medicaid applications. Record information in CareLogic and upload supporting documentation.
Send appointment reminders; Make outbound calls to referrals and clients when follow-up is needed. Confirm attendance for clients who are late. Document all client contacts and attempted contacts into the system.
Greet and treat all clients and guests with a high level of respect and courtesy.
Functions as a client advocate by being proactive in addressing client needs and trouble-shooting client concerns. Strives to make each consumer satisfied with the clinic services.
Collect client fees for services; apply any sliding fee discounts as necessary. Document payments in CareLogic.
Maintain client confidentiality of clients at all times, maintain knowledge of Privacy laws such as HIPAA and 42 CFRPart 2 regarding the confidentiality of client's protected health information.
Serve as occasional back-up for first floor receptionist.
Must provide a negative Tuberculosis (TB) skin test upon employment and provide a TB skin test annually.
Contributes to team effort by accomplishing related results as needed.
Required Knowledge, Skills and Abilities:
​Passion for social justice
Experience working with disadvantaged populations
Knowledge of customer service techniques
Typing and computer proficiency
Knowledge of computer-based and web-based applications (Microsoft Office Applications including Word and Excel, Outlook, Internet Explorer, Google Chrome, etc.)
Experience with using and navigating an EMR system
Multi-tasking
Ability to troubleshoot, problem-solve
Knowledge of community resources for disadvantaged adults
Telephone etiquette skills
Data entry skills
Ability to be flexible
Ability to function independently, make decisions, problem solve and utilize resources as necessary.
Language Skills:
Bilingual (Preferred)
Education and Experience
High School Diploma and 1-3 years experience working as a front desk reception for a medical office or behavioral health provider.
To apply:
https://workforcenow.adp.com/mascsr/default/mdf/recruitment/recruitment.html?cid=ac5fbe3f-8ce8-4a7c-a4bf-b45f9ddf2e02&ccId=19000101_000001&type=MP&lang=en_US&selectedMenuKey=CurrentOpenings
Please note that after you "submit" your application, you will receive an e-mail acknowledging receipt. Your email provider might misfile this mail as spam or junk mail. Check your spam and junk folders.
Safer Foundation is a drug-free workplace.
Equal Opportunity Employer/Affirmative Action/Minorities/Females/Veterans
www.saferfoundation.org
No Phone Calls Please
​

More Jobs from Safer Foundation

Back to Search Results Show Printable Job