View Job
This job posting is no longer active on ChicagoJobs.com and therefore cannot accept online applications.
This posting cannot receive an online application from your ChicagoJobs.com account. To apply, follow the employer's instructions within their job description.
Safer Foundation
Location:
Chicago

,

IL

60612
Document ID: AD366-001Z
Posted on:
2019-09-16
09/16/2019
Job Type:
Regular
Job Schedule:
Full-time
Minimum Education:
Not Specified
2019-10-16
Correctional Residence Counselor (CRC) - I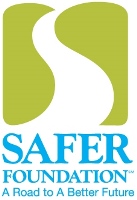 Correctional Residence Counselor (CRC) - I
Location:
Chicago, IL
60624 and 60612
To apply: https://workforcenow.adp.com/mascsr/default/mdf/recruitment/recruitment.html?cid=ac5fbe3f-8ce8-4a7c-a4bf-b45f9ddf2e02&ccId=19000101_000001&type=MP&lang=en_US&selectedMenuKey=CurrentOpenings
Please note that after you "submit" your application, you will receive an e-mail acknowledging receipt. Your email provider might misfile this mail as spam or junk mail. Check your spam and junk folders
General Summary:
The Correctional Residence Counselor I (CRC I ) is responsible for providing supervision and monitoring to residents of Safer's Adult Transitional Centers. The position primary responsibility is to maintain constant contact and interact with the residents in order to contribute to their successful reentry, while providing for the physical care and security of both the residents and the center.
Essential Duties and Responsibilities:
The CRC-I is an entry-level security position that is responsible for the safety and security needs of the residents, staff and visitors at the two all-male residential correctional facilities on Chicago's Westside..
Direct supervision, monitoring and safety of residents.
Control and custody of residents.
Ensure the safety of all persons and property coming into contact with the centers.
Manage an assigned post or function.
Ensures that the maintenance or other duties assigned to the residents are completed in a timely manner.
Required Knowledge, Skills and Abilities:
Ability to work a flexible schedule
One year of work experience
Ability to work mandatory overtime
Must have a valid driver's license
Excellent interpersonal and people skills
Excellent verbal, reading comprehension and writing skills
Professional demeanor
Good work ethic
Education and Experience:
High School diploma or GED required.
Previous experience in corrections/law enforcement preferred.
Wages:
Full-time - $ 28,000 (minimum)
Part-time - $13.46 / hour (minimum)
To preview this job in action, please cut and paste this link into your browser: httpsOpens a New Window.://vimeo.com/132504341Opens a New Window.

The Safer Foundation supports, through a full spectrum of services and advocacy,
the efforts of people with arrest and criminal records to become employed, law-abiding members of the community and as a result, reduce recidivism.
Safer Foundation is a drug-free workplace.
Equal Opportunity Employer/Affirmative Action/Minorities/Females/Veterans
www.saferfoundation.org
No Phone Calls Please
Back to Search Results Show Printable Job