View Job
This job posting is no longer active on ChicagoJobs.com and therefore cannot accept online applications.
Cara
Location:
Chicago

,

IL

60661
Document ID: AD170-3VE1
Posted on:
2019-05-03
05/03/2019
Job Type:
Regular
Job Schedule:
Full-time
Minimum Education:
Not Specified
2019-06-02
Corporate Account Manager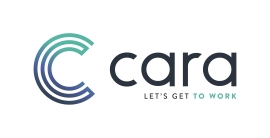 Corporate Account Manager
About Cara
Cara's mission is to unlock the power and purpose within our communities and ourselves to create real and lasting success.
Since 1991, Cara has helped people affected by poverty (and often the challenges of recovery, domestic violence, episodic homelessness, and incarceration) to get and keep quality jobs and, more importantly, rebuild hope, self-esteem, and opportunity for themselves and their families in the process. We produce hundreds of jobs each year, at one-year, same-firm retention rates over 20 points higher than national norms and with over 70% of those retained residing in permanent housing in which their families can thrive.
Our results don't just end with employment. We also maintain market-competitive businesses that create gateway jobs for those they serve and we produce a profound social return on investment, where for every dollar invested in this work, $5.97 is re-invested in society over a five-year time horizon. The work is important, not only because of its clear goal of bringing individuals in need back to the dignity and productivity of employment, but because of its clear mission to transform people's lives. Families become stronger, relationships are healed, and communities become more vibrant because nothing gives you a positive outlook on life like a job.
For more information on Cara, visit www.carachicago.org.
About the Role
A Corporate Account Manager (CAM) is responsible for placing participants into quality permanent jobs by identifying, developing, and managing a participant pipeline while collaborating with established Cara employment partners.
Reports To
Manager of Placement Services
Outcomes
The Placement Team is responsible for securing job opportunities for participants, and providing concierge level service to our employment partners. Corporate Account Managers are required to maintain key performance indicator metrics including monthly job orders, candidate recommendations, and site visits with the ultimate goal of placements.
The Responsibilities of the CAM team
Play a vital role on the Placement Team in securing quality permanent job placement for Cara enterprise participants
Partner with Senior Corporate Account Manager to drive results towards placement goals
Manage a portfolio of employer accounts across multiple sectors, to build strong partnerships and create scalable talent pipelines
Coach and guide participants to review job requirements and other employer expectations
Advise participants regarding application process, interview preparation and offer/acceptance phase of job search
Responsible for matching job opportunities with best available talent via a highly personal and individual candidate recommendation to the Cara Employment Partner
Consistent follow up and ongoing communication with Cara Employment Partners
Conduct and host site visits
Co-facilitate trainings for our participants to be prepared for the job search process
Complete accurate and timely data entry into Salesforce
Uphold Cara's mission and values
Qualifications
Customer-Service Orientation + Communication + Results Driven
High School Diploma or GED required. Bachelor's degree or relevant work experience preferred
Business, sales, workforce development or training background preferred
A positive attitude that is driven by a focus on possibilities and not on limitations
Demonstrated work history of resourcefulness and problem solving
Must enjoy working with diverse backgrounds and experiences in participants and partners
Effective written and verbal communication skills
Experience working closely with a team and driving results collaboratively
​Equal Opportunity Employer
Cara is committed to creating a diverse work environment and is proud to be an equal opportunity employer. Cara does not discriminate on the basis of race, color, national origin, sex, gender identity, religion, sexual orientation, age, disability, parental status, veteran status, or any other protected status under applicable laws. We encourage individuals of all backgrounds to apply. If you are a qualified candidate with a disability, please email us at krigheimer@carachicago.org if you require reasonable accommodation to complete this application.
Back to Search Results Show Printable Job