View Job
This job posting is no longer active on ChicagoJobs.com and therefore cannot accept online applications.
Chicago Zoological Society
Document ID: A6145-0D4C
Posted on:
04/13/2012
Job Type:
Regular
Job Schedule:
Full-time
Warehouse Stockperson (Seasonal)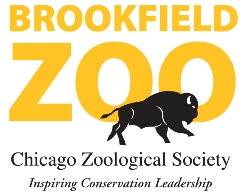 Warehouse Stockperson will collate requests, pull and deliver requested stock such as perishable food, resalable merchandise, office supplies and support items requested by restaurants, food and merchandise locations, gift shops and other zoo departments. Drives and operates various warehouse vehicles and equipment such as carts, forklifts, and trucks in order to load and unload shipments. Must be at least 18 years of age and have a valid Illinois driver's license with a good driving record. Must be reliable, neat, highly organized, and accurate and possess excellent customer service skills. Position requires holiday and weekend work. Starting salary $8.90 per hour.
Please download, printand complete the
seasonal employment application
. Please complete each section in full, sign and date. You may then:
The Chicago Zoological Society is an Equal Opportunity Employer / Affirmative Action Employer – Minorities/Women/Veterans/Disabled.

More Jobs from Chicago Zoological Society

Back to Search Results Show Printable Job