View Job
This job posting is no longer active on ChicagoJobs.com and therefore cannot accept online applications.
Chicago Zoological Society
Document ID: A7245-01DN
Posted on:
08/23/2013
Job Type:
Temporary
Job Schedule:
Full-time
Temporary Keeper Hiring List - Children's Zoo/Play Zoo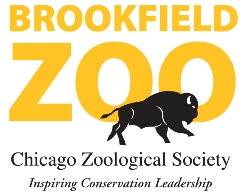 Temporary Keeper Hiring List

Specific Animal Area: Children's Zoo/ Play Zoo


The Chicago Zoological Society, which operates the Brookfield Zoo, is currently soliciting on-line applications from qualified and experienced animal care professionals for placement on a hiring list for temporary positions. The list will be used to select qualified candidates for temporary full-time zookeeper positions which arise due to employee absences, leaves, and position vacancies. These temporary assignments may range from several days or weeks to several months, or more, depending on the particular assignment. Placement on the temporary keeper hiring list does not guarantee employment.

Qualified individuals selected for consideration will be placed on the list for a period of up to six (6) months and may be contacted for temporary positions as they become available during that time. Individuals wishing to be considered for a longer period of time must reapply to be considered.

Placement on the list will be based on the Society's assessment of each candidate's skills, experience, ability, training, availability and other job-related criteria. Consideration for individual temporary openings will be based on the candidate's suitability for the specific opening involved. The current pay rate for these union positions is $20.85/hour. Fringe benefits include only 401k plan and paid time off. Temporary full-time Keepers receive valuable hands-on zookeeping experience, and they may apply and be considered for openings for regular, full-time zookeeper positions as they become available.

Temporary zookeepers generally must be available to begin within 14 calendar days or less of receiving notice and must be able to work rotating schedules, which includes weekends and holidays. A Bachelor's Degree in zoology, animal science, or other related biological field is preferred, a practical understanding of the principles of animal behavior, good interpersonal, communication and decision making skills, and a valid drivers license. Prior experience as a zookeeper or in an animal care facility, farm, kennel or other relevant experience is required. Additional qualifications and experience may be preferred or required depending upon the specific animals and work area where the keeper will be working. Generally, previous experience working with those animals will be preferred.

Preferred animal experience: Prior experience with native North American and/or farm animals preferred; strong public speaking and interaction skills preferred as is ability to work effectively with children and families. Solid operant conditioning skills a plus.

All candidates selected for the Temporary Keeper Hiring List must undergo a complete background and professional reference check, and those who are hired will be required to pass a post-offer physical exam.

In order to be considered, submit your on-line application for this opportunity and each animal area of interest no later than July 5, 2013. Please visit the CZS Career Center www.czs.org/careers to obtain more details about the Temporary Keeper Hiring List opportunities and to apply by submitting your profile.

The Chicago Zoological Society is an Equal Opportunity Employer/Affirmative Action Employer - M/F/V/D.
The Chicago Zoological Society is an Equal Opportunity Employer / Affirmative Action Employer – Minorities/Women/Veterans/Disabled.

More Jobs from Chicago Zoological Society

Back to Search Results Show Printable Job