View Job
This job posting is no longer active on ChicagoJobs.com and therefore cannot accept online applications.
Chicago Zoological Society
Document ID: A7055-01OK
Posted on:
06/14/2013
Job Type:
Regular
Job Schedule:
Full-time
Roving Naturalist, Senior (Seasonal)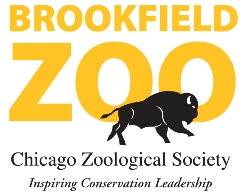 Share your passion for animals and conservation!
The mission of the Chicago Zoological Society is to inspire conservation leadership by connecting people with wildlife and nature.
Since the opening of Brookfield Zoo in 1934, the Society has had an international reputation for taking a cutting-edge role in animal care and conservation of the natural world. The Society is an active partner in wildlife protection programs around the world, including the Sarasota Dolphin Research Program, the world's longest-running study of bottlenose dolphins. We have pioneered the field of conservation psychology, the study of how people connect with animals and nature. We are able to reach so many audiences each year, including 2 million zoo guests engaged by unique exhibits and programs.
The Senior Roving Naturalist is responsible for engaging Zoo guests in celebrating animals and nature by providing all Zoo guests with the opportunity to have a quality, close-up encounter with, but not limited to a variety of domestic and exotic animals. This may include reptiles such as blue tongue skink, bearded dragon, or corn snakes. Create extraordinary guest experiences through participation in outreach events off zoo grounds and offering interpretive presentations such as daily Zoo Chats throughout the Zoo as needed. You will draw upon your prior related experience to assist the full-time Interpretive Programs staff in the daily supervision, scheduling and mentoring of Roving Naturalist staff as well as in assisting in developing presentations.
This position does require flexible availability to work any five days out of seven days each week with work shifts that are generally from four to eight hours in length. Senior Roving Naturalists are assigned to work outdoors at a variety of locations along pathways and throughout the Zoo. This seasonal position lasts primarily between April and September depending on the needs of the operation. Incumbent must have the ability to work evenings, weekends and holidays as needed. This is a seasonal (temporary) position. The starting wage for this position is $ per hour.
The requirements for this position include:
Minimum two years of college required, with coursework in life sciences preferred or an equivalent combination of training and/or work experience in an informal educational setting, ideally at a zoo, aquarium, or nature center providing quality interpretive experiences.
Minimum one year experience in the Roving Naturalist program or equivalent work experience in an informal educational setting presenting animals required.
Minimum six months supervisory experience preferred, but not required.
Demonstrated strong interpersonal and communication skills required.
Must be comfortable speaking in front of the public and using a microphone.
Must be able to coach and mentor Roving Naturalists and Assistant Roving Naturalists.
Must be outgoing and able to work independently with little supervision.
Must be willing and able to work with a variety of invertebrates, including arachnids, crustaceans and insects, as well as reptiles, amphibians, fish and a variety of domestic and exotic animals.
Must be open to new experiences.
Valid driver's license required. Illinois residents must possess a valid Illinois license within 90 days of hire. Valid out-of-state license required for out-of-state residents.
Experience and/or ability to work and interact effectively with a diverse, multicultural audience. Multilingual ability, Spanish fluency a plus.
The Chicago Zoological Society is an Equal Opportunity Employer/Affirmative Action Employer - M/F/V/D.
The Chicago Zoological Society is an Equal Opportunity Employer / Affirmative Action Employer – Minorities/Women/Veterans/Disabled.

More Jobs from Chicago Zoological Society

Back to Search Results Show Printable Job