View Job
This job posting is no longer active on ChicagoJobs.com and therefore cannot accept online applications.
Chicago Zoological Society
Document ID: A7045-01LI
Posted on:
04/01/2013
Job Type:
Temporary
Job Schedule:
Part-time
Research Assistant/Data Analyst (Seasonal)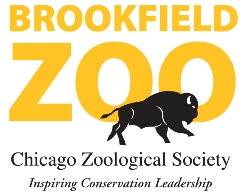 The Sarasota Dolphin Research Program (SDRP) is a collaborative partnership dedicated to dolphin research, conservation, and education. The SDRP was started in 1970 through Mote Marine Laboratory when Blair Irvine and high school student Randy Wells began a tagging study to find out if dolphins in the area "lived there" year around. Since 1989, the Chicago Zoological Society (CZS) has led the SDRP partnership, providing an administrative home for the long-term program and support for ongoing program operations, including the CZS employees who form the core program staff. Mote Marine Laboratory, where our initial research was conducted during 1970-1971, has provided a base of operations on Sarasota Bay and access to laboratory facilities and infrastructure since 1992. The Program Director, (now) Dr. Randall Wells, PhD, guided the SDRP from a one-man operation in 1989 to its current complement of full and part time staff, who work with graduate students, interns, and volunteers. The Sarasota Dolphin Research Program now is a pre-eminent international center for research into the biology of wild bottlenose dolphins. *
The Research Assistant – Data Analyst assists the Senior Conservation Scientist by performing analysis of digital photographs of dolphin dorsal fins for identification of individual dolphins by comparing the digitally stored images from field work performed by research staff; matching fins to those in the digital master fin catalog using the ACDSee program. The Research Assistant also updates data archives; prepares reports and manuscripts as requested and performs other duties as assigned.
This is a temporary (seasonal) position will involve work performed away from Brookfield Zoo, primarily in Sarasota, Florida. Typical average weekly work schedule is approximately 40 hours. The starting wage is $12.25 per hour.
The requirements for this position include:
Minimum of B.A. or B.S. in Biology, Marine Sciences or a related field or equivalent combination of related training and/or experience required.
Minimum of 3 months of experience in marine mammal individual identification from photographs required.
Experience in data collection and coordination of data collection by others preferred.
Knowledge of photography, systematic behavioral observations preferred.
Basic computer skills required, with data entry experience in Microsoft Excel, Microsoft Word and ACDSee strongly preferred.
Demonstrated ability to work independently and to prioritize tasks as necessary required.
Must be able to work independently as well as in a team.
This seasonal position will involve work performed away from Brookfield Zoo, primarily in Sarasota, Florida. Typical average weekly work schedule is approximately 40 hours.
Experience and/or ability to work and interact effectively with a diverse, multicultural audience. Multilingual ability and Spanish fluency a plus.
Valid driver's license required.
* http://sarasotadolphin.org
The Chicago Zoological Society is an Equal Opportunity Employer / Affirmative Action Employer – Minorities/Women/Veterans/Disabled.

More Jobs from Chicago Zoological Society

Back to Search Results Show Printable Job