View Job
This job posting is no longer active on ChicagoJobs.com and therefore cannot accept online applications.
Chicago Zoological Society
Location:
Brookfield

,

IL

60513
Document ID: A6255-03MF
Posted on:
2013-07-08
07/08/2013
Job Type:
Regular
Job Schedule:
Full-time
2013-08-07
Play Programs Facilitator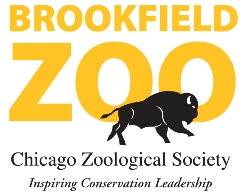 Requisition ID# 973AW

This position contributes to the success of the Chicago Zoological Society by providing innovative nature play programs and experiences for children and families founded on the practices and philosophies of the CZS NatureStart initiative. Under the guidance of Play Program supervisors, this position develops and facilitates play programs, settings, and experiences in the Hamill Family Play Zoo, as well as at other Chicago Zoological Society events and programs to provide an extraordinary guest experience and to promote innovations in conservation education, training, and leadership.

Responsibilities : Facilitate play with children aged birth-10, including holding live animals, in both indoor and outdoor settings, as assigned. Responsible for the daily care of equipment, property, play program materials, and play settings, including but not limited to, daily set-up, clean-up, inventory, and proper use of all equipment and property. Create, develop, and implement developmentally appropriate learning experiences and programs with an emphasis on nature play for children aged birth-10 and their families for Conservation, Education and Training (CET) programs, Chicago Zoological Society special events, and other programs as requested by Hamill Family Play Zoo (HFPZ) supervisory team members. Create, develop, and implement play programs and developmentally appropriate learning experiences for children aged birth to age 10 and their families at Hamill Family Play Zoo. Contribute to and actively participate in the CZS NatureStart initiative including developing activities and presentations and facilitating trainings. Serve as the floor assistant for the Hamill Family Play Zoo exhibit in a support role to the supervisor on assigned days. Duties may include adjusting the day's schedule to reflect any crew changes, special activities that need accommodation, etc. Serve as the primary point of contact for radio calls including first aid and lost child situations. Attend to needs of crew, guests, and exhibit such as providing bathroom breaks, answering guest questions, cleaning up spills and calling custodial crew for larger cleaning needs, receiving deliveries, and closing the building at the end of the day as scheduled. Provide guidance to adult and youth volunteers as directed. Other related duties as assigned.

Requirements : High school diploma or equivalent required. Bachelor's degree in Liberal Arts, Science, Fine Arts, Drama, Early Childhood Education, Environmental Education, or related field or equivalent combination of training and/or experience is preferred. Basic computer literacy required. Experience with Windows, Microsoft Outlook, Word, and Excel required. Experience with PowerPoint and other office software packages preferred. Minimum two years experience required in any of the following areas: facilitation of play, art, drama, music, or other creative activities, working with and/or supervising adult and youth volunteers, and/or early childhood education or other educational and/or recreational experience with children aged birth-10. Must be able to work with and handle live animals safely including small mammals, herps, birds, and invertebrates. Minimum 1 year experience in a zoo, aquarium, museum, nature center, art studio environment, or early childhood classroom preferred. A genuine interest in nature, animals, and children preferred. Must be able to learn play facilitation skills. Excellent customer service skills and/or demonstrated ability to work with the public effectively in both high and low visitor attendance conditions required. This position requires a creative and imaginative individual with excellent interpersonal and communication skills, both verbal and written. Strong ability to communicate effectively with children of diverse background aged birth-10 and their caregivers required. Solid interpersonal skills. Creative skills and abilities such as musician, actor, dancer, artist, gardener, farmer, naturalist, craftsman, costume designer, seamstress, or other skills relevant to the exhibit experience preferred. Experience and/or ability to work and interact effectively with a diverse, multicultural audience. Multilingual ability, Spanish fluency a plus. Valid driver's license required. Illinois residents must possess a valid Illinois license within 90 days of hire. Valid out-of-state license required for out-of-state residents. Attendance at events, trainings, conferences, etc. at off-site locations will be required (may require local travel). This position requires rotating shifts including weekends, holidays, and evenings. Must be able to accommodate a flexible schedule. Must be able to work in outdoor and indoor settings in a variety of weather conditions.


The Chicago Zoological Society is an Equal Opportunity Employer

More Jobs from Chicago Zoological Society

Back to Search Results Show Printable Job