View Job
This job posting is no longer active on ChicagoJobs.com and therefore cannot accept online applications.
Chicago Zoological Society
Document ID: A7494-28LW
Posted on:
12/23/2013
Job Type:
Temporary
Job Schedule:
Full-time
Play Program Assistant (Seasonal)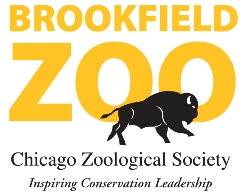 With approximately 300 individual animals representing 58 species, Hamill Family Play Zoo provides a unique setting where children and families have an opportunity to connect with a variety of animals and provides an astonishing enjoyable way to connect with nature. The Hamill Family Play Zoo is an interactive play adventure filled with animals, plants, and people that engages children and families helping to develop caring attitudes towards the natural world. The Play Zoo lets children touch animals, paint murals, plant gardens, discover insects and so much more.
As a Play Program Assistant, you will be assisting Play Partners and the Hamill Family Play Zoo (HFPZ) volunteers with all daily play program activities, including helping visitors with projects in the HFPZ workshop, HFPZ greenhouse and other play settings. You will also provide daily program preparation support to the Play Partners and HFPZ Volunteers and assists with ongoing setup and cleanup of the various play settings. Your friendly demeanor, good interpersonal skills and outstanding communication skills will contribute to creating an extraordinary guest experience for our over 2 million guests each year.
Position Requirements and Specifications
As Brookfield Zoo is open 365 days a year, this position highly prefers flexible availability to work any 5 days out of any 7 days each week with work shifts that are generally during the hours that Brookfield Zoo is open. From Memorial Day - Labor Day we are open 9:30 a.m. to 6:00 p.m. daily (Sundays until 7:30 p.m.). After Labor Day until Memorial Day the weekend weekdays hours vary from 9:30/10:00 a.m. - 5:00/6:00 p.m. During special events, the Zoo may be open until 9:00/10:00 p.m. Play Program Assistant positions require the ability to work non-standard hours including evenings, weekends, and holidays. This is a temporary (seasonal) position. The starting wage for this position is $8.25 per hour.
The requirements for this position include:


Minimum two years of high school required.

Educational and/or recreational experience in a formal or non-formal education setting such as a day care, camp, school, park district, or cultural institution working with children aged birth to 10 years preferred.

Creative skills and/or abilities such as musician, actor, dancer, artist, gardener, farmer, naturalist, craftsperson, or other skills relevant to the exhibit experience are a plus.

Experience in a zoo, aquarium, museum, nature center, or art studio preferred.

Previous experience caring for children of different ages strongly preferred.

Must have successfully completed at least one year of Chicago Zoological Society's Youth Volunteer Corps (YVC) or at least one year experience in a volunteer or youth leadership program. Experience with YVC preferred.

Must be a minimum of 16 years of age.

Must have ability to work in a team environment.

Must possess strong communication skills and good organizational skills.

Must have a genuine interest in nature and animals.

Must be open to new experiences.

Must have the ability to work non-standard hours including a flexible schedule with rotating days, including regular weekends, holidays and evening work as needed.

Experience and/or ability to work and interact effectively with a diverse, multicultural audience. Multilingual ability, Spanish fluency a plus.
Additional Information
This requisition is to actively recruit for positions that are anticipated to have start dates during the month of January 2014.

Additional requisitions will be posted shortly for future anticipated start dates in spring of 2014. Please visit the CZS Career Center for future opportunities.

The Chicago Zoological Society is an Equal Opportunity Employer/Affirmative Action Employer - Minorities / Women / Veterans / Disabled.

The Chicago Zoological Society is an Equal Opportunity Employer / Affirmative Action Employer – Minorities/Women/Veterans/Disabled.

More Jobs from Chicago Zoological Society

Back to Search Results Show Printable Job