View Job
This job posting is no longer active on ChicagoJobs.com and therefore cannot accept online applications.
Chicago Zoological Society
Location:
Brookfield

,

IL

60513
Document ID: A7494-28LX
Posted on:
2014-01-30
01/30/2014
Job Type:
Temporary
Job Schedule:
Full-time
2014-03-01
Play Partner (Seasonal)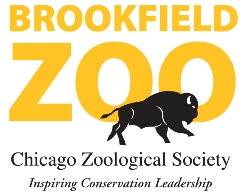 In July 2001, Chicago Zoological Society embarked on creating a revolutionary zoo experience for families. The result is Hamill Family Play Zoo, an interactive play adventure filled with animals, plants, and people that engages children and families helping to develop caring attitudes towards the natural world. The Play Zoo lets children touch animals, paint murals, plant gardens, discover insects and so much more. It is an amazingly fun way to connect with nature. With approximately 300 individual animals representing 58 species, children also have an opportunity to connect with a variety of animals in a unique setting.
As a Play Partner at Hamill Family Play Zoo, you will use your creative skills and abilities in the facilitation of play with children, aged birth-10, including holding live animals, in both indoor and outdoor settings. You will demonstrate your prior experience in working children and genuine interest in nature and animals while you encourage learning and having fun in the make-believe Veterinary Hospital, looking for animal tracks outside in the snow, or while holding the hissing cockroach teaching children about the animal's natural history. In order to accomplish these activities, you will be responsible for proper set up, distribution, and clean up of materials and equipment as assigned. Your friendly demeanor, good interpersonal skills and outstanding communication skills will contribute to creating an extraordinary guest experience for our over 2 million guests each year.
Position Requirements and Specifications
As Brookfield Zoo is open 365 days a year, Play Partner positions require the ability to work non-standard hours including evenings, weekends, and holidays. This is a temporary (seasonal) position. The starting wage for this position is $12.25 per hour.
The requirements for this position include:


High school diploma or (GED) equivalent required.

Minimum three months experience in any of the following areas required: facilitation of play, art, drama, music, or other creative activities; working with and/or supervising adult and youth volunteers; Early Childhood Education or other educational and/or recreational experience with children aged birth-10.

Must have a genuine interest in nature and animals.

Must have excellent customer service skills and/or demonstrated ability to work with the public effectively.

Must have strong ability to communicate effectively with children of diverse backgrounds ages birth-10 and their caregivers.

Must be an energetic and flexible team player and able to work in a fast-paced environment.

Must have excellent interpersonal and communication skills, both verbal and written.

Must be able to read, write and speak the English language proficiently.

Experience and/or ability to work and interact effectively with a diverse, multicultural audience.

Must have the ability to work non-standard hours including a flexible schedule with rotating days, including regular weekends, holidays and evening work, as needed.
The desirable/preferred qualifications for this position include:


Minimum one year of college or equivalent combination of training and experience preferred including coursework in Science, Fine Arts, Drama, Early Childhood Education, Environmental Education, or directly related field or subjects.

Experience in a zoo, aquarium, museum, nature center, or art studio environment a plus.

Some basic computer literacy required, with experience in Microsoft Outlook preferred.

Creative skills/abilities such as musician, actor, dancer, artist, gardener, farmer, naturalist, craftsman, costumer designer/seamstress or other skills relevant to the exhibit experience are a plus.

Bilingual in Spanish, Polish, or a language other than English is a plus.
Additional Information
This requisition is to actively recruit for positions that are anticipated to have start dates during the month of January 2014.

Additional requisitions will be posted shortly for future anticipated start dates in spring of 2014. Please visit the CZS Career Center for future opportunities.

The Chicago Zoological Society is an Equal Opportunity Employer/Affirmative Action Employer - Minorities / Women / Veterans / Disabled.

The Chicago Zoological Society is an Equal Opportunity Employer

More Jobs from Chicago Zoological Society

Back to Search Results Show Printable Job