View Job
This job posting is no longer active on ChicagoJobs.com and therefore cannot accept online applications.
Chicago Zoological Society
Document ID: A6145-0D42
Posted on:
04/13/2012
Job Type:
Intern
Job Schedule:
Full-time
Park Safety Officer (Seasonal)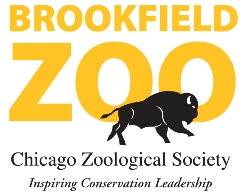 The basic function of this job is to provide safety to guests and animals throughout the Zoo. Provide courteous, friendly assistance and directions to guests maintaining the highest level of quality customer service while representing the Chicago Zoological Society in a professional manner. Observe activities of staff and guests and park grounds to identify risk hazards. Report risk hazards to the Public Safety Department immediately. Verify that all employees entering the Zoo have a current Society employee photo ID badge. Answer calls and give directions and assistance to employees entering the Park after hours. Familiarize self with the Zoo and its attractions in order to be able to enthusiastically and accurately relay information to guests. Follow and enforce all applicable Society policies and departmental procedures. Ensure the safety of the guests and the animals, including but not limited to preventing guests from climbing on rockwork, over fences or barriers, and entering other hazardous areas. Inform supervisor(s) of unusual situations or difficulties. Resolve minor problems and, in the case of major emergencies involving guests and animals, take appropriate action such as clearing exhibits, contacting the Public Safety Department, following emergency procedures, and keeping animals at a safe distance using high-pressure hoses. Inspect assigned building(s) prior to opening to check for unsafe exhibit elements, general cleanliness, working conditions and the presence of emergency equipment. Open and close building at prescribed times. High School graduate or equivalent combination of training/experience preferred. Relevant experience working at the Chicago Zoological Society a plus (includes CZS employment and other experience such as relevant volunteer and/or intern experience). Demonstrated strong customer service skills. Demonstrated ability to work effectively under pressure. Must be responsible and able to work with minimal supervision. Conscientious, reliable individual with good decision-making skills. Good communications and interpersonal skills; ability to communicate and interact effectively with the public required. Ability to use of a hand-held radio, emergency fire hoses and ropes desired. Incumbent must have ability to work non-standard hours including evenings, holidays, and weekends. Valid driver's license required. Illinois residents must possess a valid Illinois license within 90 days of hire. Valid out-of-state license required for out-of-state residents. Experience and/or ability to work and interact effectively with a diverse, multicultural audience. Multilingual ability, Spanish fluency a plus. Starting salary: $8.25 per hour


If interested in being considered for this opportunity, please visit the CZS Career Center to obtain more details about the position and to apply by submitting your profile. Please visit our website at www.czs.org/czs/careers.
The Chicago Zoological Society is an Equal Opportunity Employer/Affirmative Action Employer - M/F/V/D - Diversity candidates encouraged to apply and identify themselves.

More Jobs from Chicago Zoological Society

Back to Search Results Show Printable Job