View Job
This job posting is no longer active on ChicagoJobs.com and therefore cannot accept online applications.
Chicago Zoological Society
Document ID: A7045-01LE
Posted on:
09/26/2013
Job Type:
Regular
Job Schedule:
Full-time
Marketing Events Assistant (Seasonal)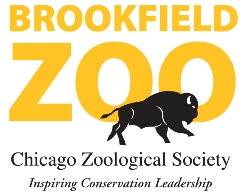 Do you want to go prehistoric with Dinosaurs Alive? Join in the Boo! at Creatures of the Night? Ring in the New Zoo Year during Holiday Magic?
Since Brookfield Zoo opened its doors to the public in 1934, the Chicago Zoological Society has had a legacy of educating the public about animal care and conservation of the natural world. The Society inspires and engages children, students, teachers, and others among the general public to make a positive impact on the natural world around them. From protecting regional wilderness to creating environmental stewardship through zoo interactions and educational opportunities, from guiding future scientists to pioneering global conservation efforts, the Society sits at the apex of care for animals and their habitats
The Marketing Events Assistant is a position that is responsible for educating and entertaining potential guests at various off-site outreach events regarding institutional activities and conservation issues, as well as executing various on-site events that further the mission of the Society, contribute to an exceptional guest experience, and that increase visibility and exposure of the Society and Brookfield Zoo. Marketing Events Assistants serve as Society ambassadors at weekend festivals and events both inside and outside of the zoo. Examples of such events are Boo! at the Zoo, Creatures of the Night, Holiday Magic, Party for the Planet, and a variety of external events that include local parades, shopping malls, county and community fairs, sporting events, and large show productions.
As Marketing Events Assistant, you will represent the Chicago Zoological Society-Brookfield Zoo at scheduled outreach events held throughout the Chicagoland metropolitan area. You will be responsible for learning and delivering a variety of information, materials and activities related to the Zoo and animals at these events. You will make use of your strong organizational and project management skills while supporting the Marketing Department's on-site events with day-of execution and some preparation activities for park-wide events. You will draw upon your excellent customer service skills and ability to interact with the public when you dress in costume and are animated as a Zoo character, while maintaining the costume image. You will also greet Zoo guests and pose for pictures upon request and appear in costume at outreach events and on-site special events. Responsibilities also include the transport and set up/take down of the outreach booth at scheduled events, staff and maintain the outreach booth and materials throughout the events, and ensure a clean and branded appearance. Marketing Events Assistants must coordinate their own transportation for scheduled outreach events in the event a Society vehicle is not available.
This position requires the ability to work events inside and outside of the Zoo during a variety of hours. Due to the nature of these events, the job requires weekend work; the position hours generally range from 10 to 35 hours a week, depending on the amount and duration of the events in which the Society participates. Historically, the peak season for the Marketing Outreach Program and Costume Characters is from May through September, with scattered events throughout the year. The position requires the availability to work weekends and holidays from January to December. This is a temporary (seasonal) position. The starting wage is $11.25 per hour.
The requirements for the position include:
High school diploma or equivalent combination of training and experience required.
Some college with coursework towards a Bachelor's degree in Marketing, Communication, Education, or Theater desired.
Excellent customer service skills required.
Strong verbal communication skills required.
Must be able to work in a team and be flexible.
Must be animated and outgoing and be a strong advocate of the Society and Brookfield Zoo.
Strong organizational and project management skills required.
Ability to interact with public and maintain a positive image at all times required.
Must be reliable and dependable.
Experience and/or ability to work and interact effectively with a diverse, multicultural audience. Multi-lingual ability and Spanish fluency a plus.
Valid driver's license required for Illinois residents within 90 days of hire; valid out-of-state license required for out-of-state residents. Must possess a good driving record.
The Chicago Zoological Society is an Equal Opportunity Employer / Affirmative Action Employer – Minorities/Women/Veterans/Disabled.

More Jobs from Chicago Zoological Society

Back to Search Results Show Printable Job