View Job
This job posting is no longer active on ChicagoJobs.com and therefore cannot accept online applications.
Chicago Zoological Society
Document ID: A7373-00X7
Posted on:
10/24/2013
Job Type:
Regular
Job Schedule:
Full-time
Keeper, Children Zoo and Hamill Family Play Zoo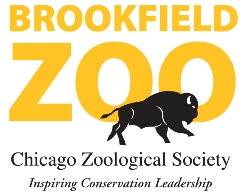 Since the opening of Brookfield Zoo in 1934, the Society has had an international reputation for taking a cutting-edge role in animal care and conservation of the natural world. We have pioneered the field of conservation psychology, the study of how people connect with animals and nature. We are able to reach so many audiences each year, including 2 million zoo guests engaged by unique exhibits and programs; some 250,000 schoolchildren, campers, and families who participate in award-winning science education programs; nearly 24,000 teachers who take part in our professional development workshops; and, diverse communities across Chicagoland. The Chicago Zoological Society's Brookfield Zoo is known throughout the world as a leader in animal welfare and conservation, this venerable institution also serves as a potent economic engine, top tourism attraction and award-winning educational institution.

In July 2001, Chicago Zoological Society embarked on creating a revolutionary zoo experience for families. The result is Hamill Family Play Zoo, an interactive play adventure filled with animals, plants, and people that engages children and families helping to develop caring attitudes towards the natural world. The Play Zoo lets children touch animals, paint murals, plant gardens, discover insects and so much more. It is an amazingly fun way to connect with nature. With approximately 300 individual animals representing 58 species, children also have an opportunity to connect with a variety of animals in a unique setting.

The Keeper, CZ/HFPZ is responsible for providing general care for animals and performing related work of maintaining buildings, grounds, and interpretives in assigned area, under the direction of area supervisors. The ability to work in a fast-paced and ever-changing environment is preferred. The a bility to work effectively with children and families is paramount to your success in this position. Keepers will perform routine duties with minimal supervision and new duties with detailed direction. Other responsibilities include: observe assigned animals closely, routinely, and objectively report to supervisor on their behavior, health, and welfare; and keep animal records as assigned. Keepers observe the condition of assigned area(s), animal enclosures, and equipment; monitor and clean public space(s), plants, and interpretives as assigned; report maintenance needs; perform minor maintenance tasks as assigned; clean animal enclosures, pools, and service areas as assigned; and perform area routines proficiently. Keepers monitor visitors to insure animal and human safety and protection of park property; and communicate with and assist guests and take initiative to facilitate guests' appreciation of animals and enjoyment of their visit.

The requirements for this position include: Bachelor's degree in relevant biological field or equivalent combination of training and experience required. Ability to work safely in close proximity to native North American and farm animals required and strong operant conditioning skills are a plus. Successful completion of Assistant Keeper probationary period or equivalent combination of training and/or experience in a zoo or aquarium required. Must possess an understanding of practical principles of animal behavior and the ability to work with live animals safely; demonstrate the ability to increase knowledge of natural history, zoology, and general animal husbandry of the species and individual animals in area(s) of experience; be capable of dealing with emergencies calmly and efficiently; learn and integrate information, knowledge, and direction quickly, and complete tasks as needed. Good decision-making skills and ability to be alert and make sound, independent judgments is necessary. Ability to perceive and act upon relevant changes in animal behaviors and conditions is also necessary.

Solid interpersonal skills are required and strong public speaking skills along with experience with public speaking and public interaction are preferred. Keepers must possess a general knowledge of Chicago Zoological Society, or must acquire general knowledge, gain an understanding of the Society's mission, and become familiar with and follow policies and procedures; must demonstrate the ability to develop proficiency, in performing assigned routines and specialized procedures as directed; must possess a record of consistency and accuracy in performing job duties. A demonstrated ability to take initiative in identifying and solving problems, recommending ideas and viable suggestions to improve operations; the ability to work with minimal supervision; and a demonstrated ability to train, educate, and direct the basic work of seasonal employees and interns are required. Must be reliable.

Valid driver's license required for Illinois residents within 90 days of hire; valid out-of-state license required for out-of-state residents. Spanish fluency a plus, but not required. This is a full-time position with rotating shifts, including weekends, holidays, and evenings.

Keeper: $22.92/hour per union contract

The Chicago Zoological Society is an Equal Opportunity Employer/Affirmative Action Employer - M/F/V/D.

If interested in being considered for this opportunity, please visit the CZS Career Center at www.czs.org/careers to obtain more details about the position and to apply by submitting your profile.
The Chicago Zoological Society is an Equal Opportunity Employer / Affirmative Action Employer – Minorities/Women/Veterans/Disabled.

More Jobs from Chicago Zoological Society

Back to Search Results Show Printable Job