View Job
This job posting is no longer active on ChicagoJobs.com and therefore cannot accept online applications.
Chicago Zoological Society
Document ID: A7125-06CX
Posted on:
08/24/2013
Job Type:
Temporary
Job Schedule:
Full-time
Internal Auditor (Seasonal)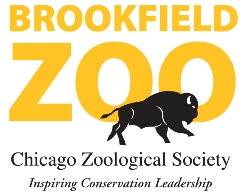 As part of the Chicago Zoological Society's mission, we work each day to ensure that the conservation movement reaches out to and hears from every person and community at every income level and ability.
Our beautiful park like setting has an amazing 216 acres of meticulously landscaped grounds, the Discovery Center and Pavilions provide indoor and outdoor event facilities, three major restaurants provide delicious food options, and there are over 20 different animal exhibits.
The Internal Auditor (Seasonal) is responsible for performing cash audits at Admissions, Food Concessions, and Merchandise locations as directed by the Internal Auditor & Inventory Analyst and report findings in a clear, accurate, and precise manner. You will perform key item counts of food items and cycle counts of merchandise items as directed. Utilizing your prior retail or cash handling experience, you will also be responsible for the daily operation and maintenance of the employee uniform room including: (1) opening and closing the employee uniform room in a timely, efficient and secure manner, (2) selling and distributing uniforms to employees, (3) verifying an accurate uniform count of what is being distributed/sold, (4) operating a cash register with accuracy and efficiency, (5) managing the location's sales records per the Uniform Room Standard Operating Procedures, (6) stocking shelves with uniforms, and (7) participating in physical inventory of uniforms. Drawing upon your basic computer skills, you will perform data entry work for the Internal Auditor accurately and efficiently (i.e. daily reports for the Guest Services department).
Brookfield Zoo is open 365 days a year, thus this seasonal position requires the ability to work non-standard hours including weekends, holidays, and evenings as required. Work schedules are based on the needs of the operation. The starting wage for this position is $10.25 per hour.
The requirements for this position include:
High school diploma or equivalent combination of training and/or experience required.
Some college coursework in Accounting desired.
Six months previous experience in a retail or cash-handling environment required.
Strong customer service, communication and interpersonal skills required.
A calm, but confident/authoritative demeanor.
Strong organizational skills required.
Must be able to work effectively under pressure and meet deadlines.
Accurate basic math skills required.
Eye for detail, completeness, and accuracy required.
Basic computer skills required, with data entry experience in Microsoft Excel and Microsoft Word desired.
Ability to handle multiple priorities.
Experience and/or ability to work and interact effectively with a diverse, multicultural audience. Multilingual ability, Spanish fluency a plus.
Incumbent is expected to wear professional business attire and maintain a neat appearance.
The Chicago Zoological Society is an Equal Opportunity Employer/Affirmative Action Employer - M/F/V/D.
The Chicago Zoological Society is an Equal Opportunity Employer / Affirmative Action Employer – Minorities/Women/Veterans/Disabled.

More Jobs from Chicago Zoological Society

Back to Search Results Show Printable Job