View Job
This job posting is no longer active on ChicagoJobs.com and therefore cannot accept online applications.
Chicago Zoological Society
Location:
Brookfield

,

IL

60513
Document ID: A7261-0PWB
Posted on:
2013-08-23
08/23/2013
Job Type:
Regular
Job Schedule:
Full-time
2013-09-22
HR Assistant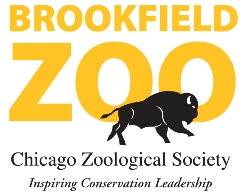 The Chicago Zoological Society is a leading conservation organization and has an exciting, fast-paced work environment and a family friendly atmosphere. We are very customer focused, as we host over 2 million guests to Brookfield Zoo each year. We are committed to conservation in the broadest sense, and we take PRIDE in every aspect of our operation. Our employees enjoy a unique work environment in a beautiful park-like setting that is based on respect, openness, cooperation, and involvement. At Brookfield Zoo, we work hard and we play hard! Employees are proud to work for the Chicago Zoological Society and are committed to our important conservation mission. Our dedicated staff has a true sense of purpose and a strong commitment to animals and conservation.

As an HR Assistant, you will provide a wide range of administrative and office support for the HR department and staff to assure an efficient operation, excellent employee service and in support of creating an engaged, high-performing workforce and being an Institution of Choice. As the first point of contact for the HR department, you will make use of your highly professional, friendly and responsive manner as you perform front-desk reception and office security while handling a myriad of in-person, mail and phone contacts and routine and non-routine requests. Utilizing your good independent judgment, you will answer telephones, open mail, identify needed information or resources and handle or funnel to appropriate staff. You will make use of your solid organizational and time management skills to also handle mailings, special projects, and department files and records. Using your ability to effectively multi-task, you will provide comprehensive day-to-day administrative support for CZS University including assisting to develop the course catalogue, maintain annual calendar, coordinate all logistics and materials for assigned training, and maintain accurate records of all training required and completed. Additional responsibilities not limited to but include: assisting with onboarding and induction of new hires, preparing orientation materials, distribute new hire paperwork, enroll new hires in all required training, assign and follow through on projects assigned to seasonals, volunteers or temporary staff, monitor inventory of office supplies, and create/track purchase orders.

The requirements for this position include:

• Minimum Associates Degree in Human Resources, Secretarial Science, Business Administration or other directly relevant field or equivalent combination of training and experience required.
• Minimum 3 years previous, comparable HR administrative experience required.
• Able to maintain strict confidentiality of privileged information.
• Ability to use or quickly learn standard office equipment, including but not limited to calculator, copier, and scanner. Computer proficiency with word processing, spreadsheet, and database software required.
• Excellent telephone etiquette and effective listening skills required. Excellent customer service orientation. Strong interpersonal and communication skills essential.
• Ability to interact tactfully and effectively with diverse individuals and personalities. Must communicate with sensitivity and have a strong customer service approach. Ability to establish and maintain effective working relationships with co-workers and employees in other departments.
• Solid organizational and time management skills. Ability to effectively multi-task and manage multiple priorities with strong follow-up and follow-through skills. Ability to work effectively under pressure and meet deadlines.
• Good decision-making and problem-solving skills. Good judgment; ability to understand and carry out oral and written instructions with little or no supervision.
• Strong proofreading skills and attention to details and accuracy essential. Knowledge of basic office procedures and ability to follow standard business formats required.
• Experience and/or ability to work and interact effectively with a diverse, multicultural audience.
• Valid driver's license required. Illinois residents must possess a valid Illinois license within 90 days of hire. Valid out-of-state license required for out-of-state residents.
• Must be willing and able to work extra hours/overtime as needed.

The desirable/preferred qualifications include:
• Accurate typing of 40 words per minute desired.
• Experience with Microsoft Outlook, Word, and Excel strongly preferred.
• Multilingual ability, Spanish fluency preferred.

The Chicago Zoological Society is an Equal Opportunity Employer/Affirmative Action Employer - M/F/V/D.
The Chicago Zoological Society is an Equal Opportunity Employer

More Jobs from Chicago Zoological Society

Back to Search Results Show Printable Job