View Job
This job posting is no longer active on ChicagoJobs.com and therefore cannot accept online applications.
Chicago Zoological Society
Document ID: A6494-0C2J
Posted on:
06/10/2013
Job Type:
Regular
Job Schedule:
Full-time
Craftsman, Exhibits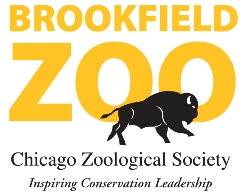 Chicago Zoological Society's Brookfield Zoo is known throughout the world as a leader in animal welfare and conservation but the institution is also Illinois' most popular cultural attraction.* Our beautiful park like setting has an amazing 216 acres of meticulously landscaped grounds, the Discovery Center and Pavilions provide indoor and outdoor event facilities, delicious food options at three major restaurants, and over 20 different animal exhibits.
As a Craftsman - Exhibits, you will perform skilled and semi-skilled craftsman duties throughout the park providing a safe environment for guests, staff, and the animal collection. Your focus on safety and high quality standards will be demonstrated as you perform routine crafts tasks as well as those associated with preventative maintenance, special repair projects, capital construction, special events, emergency/safety, unanticipated special repairs, unanticipated capital projects, and overhead. Your friendly demeanor and pleasant smile will contribute to creating an extraordinary guest experience as Craftsman may work in public areas and interact with guests to provide general information on park schedules and activities.
As Brookfield Zoo is open 365 days a year, the Craftsman - Exhibits position is a full-time position that will require flexible availability to include rotating weekends and holidays. The schedule is approximately 6:45 a.m. - 3:00 p.m. Monday through Friday with rotating weekends.
The requirements for this position include:
Minimum High School diploma or equivalent.
Graduate of an accredited Carpenter apprenticeship program, two years of experience at a journeyman level, or an Associates degree related to field, or equivalent combination of training and experience required.
Two years minimum construction experience in related field.
Proactive, persistent, and helpful.
Ability to work in a team-oriented fashion.
Good communication and interpersonal skills.
Ability to read, write and perform all required math commensurate with field of responsibility.
Must have familiarity with all codes related to field.
Must have knowledge and experience in scheduling, estimating, purchasing, and project management.
Experience and/or ability to work and interact effectively with a diverse, multicultural audience. Multilingual ability, Spanish fluency a plus.bility to perform all tasks related to field. Must possess skills in related fields.
Valid driver's license required. Illinois residents must possess a valid Illinois license within 90 days of hire. Valid out-of-state license required for out-of-state residents.
* Brookfield Zoo is the most popular cultural attraction in the state of Illinois that actively monitors its attendance.
The Chicago Zoological Society is an Equal Opportunity Employer / Affirmative Action Employer – Minorities/Women/Veterans/Disabled.

More Jobs from Chicago Zoological Society

Back to Search Results Show Printable Job