View Job
This job posting is no longer active on ChicagoJobs.com and therefore cannot accept online applications.
Chicago Zoological Society
Document ID: A7055-01OH
Posted on:
04/29/2013
Job Type:
Regular
Job Schedule:
Full-time
Cashier (Seasonal)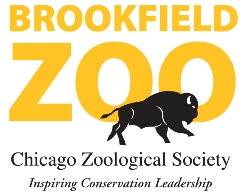 Chicago Zoological Society's Brookfield Zoo is known throughout the world as a leader in animal welfare and conservation but the institution is also Illinois' most popular cultural attraction.* Our beautiful park like setting has an amazing 216 acres of meticulously landscaped grounds, the Discovery Center and Pavilions provide indoor and outdoor event facilities, three major restaurants provide delicious food options and over 20 different animal exhibits demonstrates the Society's international reputation for taking a cutting-edge role in animal care and conservation of the natural world.
The Seasonal Cashier assists the full-time cashiers in the counting of funds generated by all Society operations in a timely and accurate manner. This includes sorting and verifying cash in each money bag received from the previous day from all retail stores, restaurants, and admissions; banding the money for the day's deposit and wrapping received and counted coins for transport to the bank. You will also fill and verify money bags for daily distribution and prepare the bag list and money cart for the next days' distribution. This position provides relief coverage for the South Gate reception area and performs switchboard duties, checks in appointments, and provides basic information to guests contributing to the Society's goal of providing an extraordinary guest experience. You will make use of your prior switchboard experience to perform switchboard duties, including answering incoming calls, providing general information to the public regarding zoo hours and activities, and monitoring and responding accordingly to radio traffic. Utilizing your strong customer service focus, you will provide relief coverage for the South Gate reception area to assist with verifying visitors, business appointments, and deliveries against the approved Gate List, obtaining proper authorization for admittance and providing park access as appropriate. Your friendly demeanor, good interpersonal skills and outstanding communication skills will contribute to creating an extraordinary guest experience for our over 2 million guests each year.
Since Brookfield Zoo is open 365 days a year, this position does require flexible availability to work any five days out of seven days each week with work shifts that are generally from four to eight hours in length. The position also requires availability to work evenings, weekends and holidays as needed; work schedules are based on the needs of the operation. This is a seasonal (temporary) position. The starting wage for this position is $8.90 per hour.
The requirements for this position include:
High School graduate or equivalent combination of training/experience preferred.
Accurate basic math skills required.
Bookkeeping and cash handling experience desired.
Basic computer skills required including data entry experience. Experience with Microsoft Excel, Microsoft Word and Microsoft Outlook preferred.
Experience with adding machine operations helpful.
Prior experience in switchboard operation, handling a telephone system, and two-way radio communication system helpful.
Must possess excellent customer service/relations skills and strong communications skills, including good listening skills.
Must be reliable, attentive, courteous, and friendly.
Must be able to juggle multiple priorities simultaneously.
Must be cooperative, flexible, and helpful with the ability to work effectively under pressure.
Experience and/or ability to work and interact effectively with a diverse, multicultural audience. Multi-lingual ability and Spanish fluency a plus.
* Brookfield Zoo is the most popular cultural attraction in the state of Illinois that actively monitors its attendance.
The Chicago Zoological Society is an Equal Opportunity Employer / Affirmative Action Employer – Minorities/Women/Veterans/Disabled.

More Jobs from Chicago Zoological Society

Back to Search Results Show Printable Job