View Job
This job posting is no longer active on ChicagoJobs.com and therefore cannot accept online applications.
Chicago Zoological Society
Document ID: A6121-064G
Posted on:
03/26/2012
Job Type:
Regular
Job Schedule:
Full-time
Cashier (Seasonal)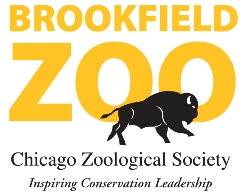 This position contributes to the success of the Chicago Zoological Society by assuring necessary funds are transported to the bank in a timely fashion supporting the Society's financial sustainability. The basic function of this job is to under supervision of the Head Cashier, assist full-time cashiers in counting funds generated by all zoo operations in a timely and accurate fashion. Sort and verify cash in money bags used the previous day, bag-by-bag. Band money for the day's deposit. Wrap coins that have been received and counted, for transport to the bank. Fill and verify money bags for distribution. Prepare bag list and money cart for next day's distribution to appropriate locations by the Patrol Officer. Count and balance petty cash in window drawer after 2:00 p.m. daily. Perform routine housekeeping of room and machines. High School graduate or equivalent combination of training/experience preferred. Accurate basic math skills required. Bookkeeping and cash handling experience desired. Basic computer skills desired, with data entry experience in Microsoft Excel and Microsoft Word helpful. Experience with adding machine operations helpful. Spanish fluency a plus, but not required. This seasonal position requires the incumbent to work non-standard hours including evenings, holidays, and weekends. Starting salary $8.90 per hour.


The Chicago Zoological Society is an Equal Opportunity Employer / Affirmative Action Employer – Minorities/Women/Veterans/Disabled.

More Jobs from Chicago Zoological Society

Back to Search Results Show Printable Job