View Job
This job posting is no longer active on ChicagoJobs.com and therefore cannot accept online applications.
Chicago Zoological Society
Document ID: A6494-0C2I
Posted on:
06/10/2013
Job Type:
Regular
Job Schedule:
Full-time
Assistant Manager, Scoops Restaurant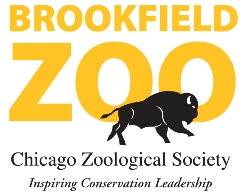 Walking around Brookfield Zoo can sure work up an appetite. During our busy season Scoops Ice Cream specializing in servingdelightfully delicious ice cream treats is especially popular! In addition to favorite dessert options, there is a sandwich board, pretzels, chips, other ala carte items and a variety of beverages to select from. Scoops Ice Cream is located near the South Gate across from Baboon Island.

As Assistant Restaurant Manager at Scoops Ice Cream, this position contributes to the success of the Chicago Zoological Society by assisting in the management of the institution's main food service facilities, assuring exceptional food and guest service. Your prior food service supervisory experience will be demonstrated as you assist in the management and oversight of reporting staff, including interviewing and selection, training and orientation, staff development, scheduling, performance evaluation, coaching and counseling, and recommending appropriate employment actions, including disciplinary actions, etc. You will also assist in the planning, development, implementation and maintenance of an effective location training program which increases both the level of service and profitability of the operation. All of which is extremely important to maintaining a high-quality restaurant experience for our over 2 million guests each year.

The Assistant Restaurant Manager at Scoops Ice Cream Shop is a full-time position, which routinely includes weekends, holidays, and occasional evening work.

The requirements for this position include:

· Associate's degree in Business Administration, Hospitality Management or related field, or equivalent combination of training and/or experience required.

· Minimum of 2 years food service supervisory experience required.

· Knowledge of budget process preferred.

· Must be able to obtain, within one year of hire date, and maintain food service sanitation certificates as required by city, county, and state.

· Must possess strong written and oral communication skills.

· Must possess strong interpersonal skills.

· Intermediate computer proficiency with Microsoft Outlook, Word and Excel skills required.

· Experience and/or ability to work and interact effectively with a diverse, multicultural audience. Multi-lingual ability and Spanish fluency a plus.

· Valid driver's license required. Illinois residents must possess a valid Illinois license within 90 days of hire. Valid out-of-state license required for out-of-state residents.
The Chicago Zoological Society is an Equal Opportunity Employer / Affirmative Action Employer – Minorities/Women/Veterans/Disabled.

More Jobs from Chicago Zoological Society

Back to Search Results Show Printable Job