View Job
This job posting is no longer active on ChicagoJobs.com and therefore cannot accept online applications.
Chicago Zoological Society
Document ID: A8073-021E
Posted on:
09/24/2014
Job Type:
Temporary
Job Schedule:
Part-time
Assistant Manager, Bison Prairie Grill (Seasonal)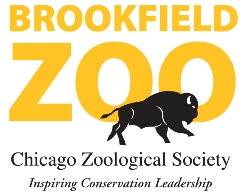 Trekking through the Great Bear Wilderness exhibit brings out the hunger in our guests! Work at the Bison Prairie Grill, located on the West end of the park near Bear Crossing Gift Shop and the Great Bear Wilderness exhibit, our largest and newest state-of-the art exhibit, making this one of our most popular guest dining destinations. The unique menu selections include bison burgers, bison chili, beer-battered cod, Texas-style pulled pork sandwiches, specialty salads, sweet potato fries, and an assortment of beverages and sweet treats, like root beer floats and Dippin' Dots.
The Assistant Manager, Food Service Operations at Bison Prairie Grill restaurant is responsible for overseeing and assisting all food service production staff in conjunction with the Restaurant Manager to assure guests have a quality and enjoyable experience also working to accommodate the needs of customers and ensures the quality of products and high service levels for all customers.
As an Assistant Manager, Food Service Operations, you will utilize your prior supervisory experience in a quick-service restaurant to manage, coordinate, supervise and oversee food preparation and production areas to maintain high levels of guest satisfaction through proper training and assuring adherence to sanitation, safety, speed of food delivery and quality standards, as well as compliance with Society policies and departmental standards and procedures. You will maintain security of all assigned Society equipment, assets, and supplies; and, uphold established service standards and financial results balanced with safety and sanitation requirements. Also making use of your prior experience, you will coach and train staff, not limited to but including staff development for growth and expansion in their areas of expertise, streamline production, and cross-train staff for future growth. As Assistant Manager, you will maintain effective communications among managers and staff to ensure timely delivery and superior quality of products and services; coordinate staffing guides and schedule for food service area in accordance with budgeted labor standards; and assist the manager in daily inventory control and end-of-month inventory counts and procedures. Food Service employees are assigned to work restaurants, refreshment stands, mobile carts, or other outdoor sales locations and may also be required to assist temporarily at other Guest Services locations.
Position Requirements and Specifications
As Brookfield Zoo is open 365 days a year, this position highly prefers flexible availability to work any 5 days out of any 7 days each week with work shifts that are generally during the hours that Brookfield Zoo is open. From Memorial Day - Labor Day we are open 9:30 a.m. to 6:00 p.m. daily (Sundays until 7:30 p.m.). After Labor Day until Memorial Day the weekend weekday hours vary from 9:30/10:00 a.m. - 5:00/6:00 p.m. During special events, the Zoo may be open until 9:00/10:00 p.m. This position requires the ability to work non-standard hours including evenings, holidays, and weekends. You must be at least 21 years of age for this position.This is a temporary (seasonal) position. The minimum starting wage for this position is $14.25/hr.
The requirements for this position include:



High School graduate or (GED) equivalent preferred. College coursework in relevant business, culinary, or management subjects or other relevant subject a plus.


Minimum of two years supervisory experience in a quick-service restaurant required.


Must be at least 21 years of age.


Basic computer skills required, with data entry experience in Microsoft Excel and Microsoft Word desired.


Must hold or obtain, within one year of hire, a Food Service Sanitation certificate as required by the city, county and state.


Experience and/or ability to work and interact effectively with a diverse, multicultural audience. Multilingual ability, Spanish fluency a plus.
Additional Information
This requisition is to actively recruit for a position that is anticipated to have a start date during the month of March 2014.

The Chicago Zoological Society is an Equal Opportunity Employer/Affirmative Action Employer - Minorities/Women/Veterans/Disabled.
The Chicago Zoological Society is an Equal Opportunity Employer / Affirmative Action Employer – Minorities/Women/Veterans/Disabled.

More Jobs from Chicago Zoological Society

Back to Search Results Show Printable Job