View Job
This job posting is no longer active on ChicagoJobs.com and therefore cannot accept online applications.
Chicago Zoological Society
Document ID: A7145-0GJY
Posted on:
06/10/2013
Job Type:
Temporary
Job Schedule:
Full-time
Animal Welfare Program Assistant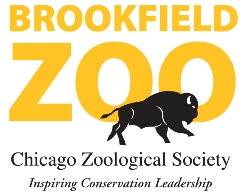 Since the opening of Brookfield Zoo in 1934, the Society has had an international reputation for taking a cutting-edge role in animal care and conservation of the natural world. Among its historical firsts are indoor multispecies exhibits, zoo nutrition residencies, methods for animal husbandry, and medical care that includes successful brain surgery for a gorilla. In building its legacy of animal care and compassion, the Society has launched two new centers: the Center for Conservation Leadership and the Center for the Science of Animal Welfare (CSAW). These innovative learning and research hubs will integrate a wide variety of disciplines, changing the way animal conservation issues are considered and advancing the science of "animal-directed" care around the world.
The Animal Welfare Program Assistant performs all duties involved with organizing the 2013 Animal Welfare symposium, a four-day international workshop designed to establish and foster new connections between zoo animal welfare scientists and welfare scientists in other fields, processing registrations, tracking and obtaining lecturers and papers, organizing programs, logistical support, assisting with marketing and publications, etc., in support of the Chicago Zoological Society's goals related to innovation and excellence in conservation leadership and animal welfare. The Animal Welfare Program Assistant is also responsible for conducting behavioral monitoring, including data collection, data management, and monthly summaries and assists in analyses of behavioral and animal health data. Additionally, the Animal Welfare Program Assistant will tabulate data for research reports and presentation at professional meetings and in scientific publications, write summaries for Animal Programs staff, assist in data analyses and perform literature searches.
Since Brookfield Zoo is open 365 days per year, this seasonal (temporary) position does require flexible scheduling availability. The starting wage for this position is $16.75 per hour.
The requirements for this position include:
Associate's Degree in Biology or other relevant field or equivalent combination of training and/or experience required. Bachelor's degree in Biology or other relevant field or equivalent combination of training and experience preferred.
Computer proficiency with Windows, Microsoft Outlook, Word, and Excel required. Proficiency with Microsoft Access preferred.
Must possess strong written and oral communication skills.
Must be able to work independently and prioritize tasks effectively.
Excellent customer service skills and/or demonstrated ability to work with the public required.
Must be able to interact tactfully and effectively with diverse individuals, must communicate with sensitivity, and have a strong customer service approach.
Must have excellent interpersonal skills with a demonstrated ability to work as a member of a team as well as independently.
Experience and/or ability to work and interact effectively with a diverse, multicultural audience. Multi-lingual ability and Spanish fluency a plus.
Valid driver's license required. Illinois residents must possess a valid Illinois license within 90 days of hire. Valid out-of-state license required for out-of-state residents.
The Chicago Zoological Society is an Equal Opportunity Employer/Affirmative Action Employer - M/F/V/D.
The Chicago Zoological Society is an Equal Opportunity Employer / Affirmative Action Employer – Minorities/Women/Veterans/Disabled.

More Jobs from Chicago Zoological Society

Back to Search Results Show Printable Job