View Job
This job posting is no longer active on ChicagoJobs.com and therefore cannot accept online applications.
Chicago Zoological Society
Document ID: A6511-01HX
Posted on:
08/23/2013
Job Type:
Regular
Job Schedule:
Full-time
Admissions Attendant (Seasonal)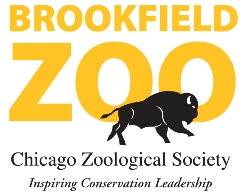 Just imagine: 216 acres in a beautiful park-like setting, with amazing stops along the way, to see any number of nature's wonders. Whether that be iconic North American animals at Great Bear Wilderness, jumping into the jungle at Tropic World to meet our new silverback gorilla, or taking in a super spectacular dolphin show at the Dolphinarium. Brookfield Zoo has been a remarkable destination since 1934 and the Chicago Zoological Society has been an international leader with our cutting edge role in animal care and conservation.
As an Admissions Attendant, you will represent the Society by meeting, greeting, and welcoming guests as they begin their visit at Brookfield Zoo. Customer service is Brookfield Zoo's number one priority. Your pleasant smile and outstanding focus on guest satisfaction while, at the same time, demonstrating your keen product knowledge in assisting guests with purchasing the best value for their visit, and maximizing their experience at Brookfield Zoo is of utmost importance. To complete the admissions process, you will operate a cash register accurately and efficiently for up-selling admissions, parking, internal attractions, packages, rentals, membership sales, and other initiatives. As our guests often appreciate enthusiastic and accurate information about the various attractions, special events, and other destinations with in the Zoo, you will become very familiar with Brookfield Zoo while maintaining a high quality experience for our 2 million guests each year.
As Brookfield Zoo is open 365 days a year, the Admissions Attendant position requires flexible availability (weekdays and weekends) with work shifts that are generally from four to eight hours in length. Admissions Attendants are assigned to work the parking booths, admission booths, Guest Relations buildings, stroller rentals, internal attraction ticket booths or entrances, and/or access control for general admission or internal attractions. You must be at least 16 years of age for this position. This is a temporary (seasonal) position. Starting wage: $8.25 per hour.
The requirements for this position include:
High School graduate or (GED) equivalent preferred.
Accurate basic math skills required.
Ability to operate a point-of-sales (POS) system desired.
Demonstrated strong customer service skills required.
Ability to communicate effectively with the public and staff required.
Demonstrated ability to work effectively under pressure and meet deadlines.
Incumbent must have the ability to work non-standard hours including evenings, holidays, and weekends.
Experience and/or ability to work and interact effectively with a diverse, multicultural audience. Multilingual ability and Spanish fluency a plus.
The Chicago Zoological Society is an Equal Opportunity Employer / Affirmative Action Employer – Minorities/Women/Veterans/Disabled.

More Jobs from Chicago Zoological Society

Back to Search Results Show Printable Job