View Job
This job posting is no longer active on ChicagoJobs.com and therefore cannot accept online applications.
Chicago Zoological Society
Document ID: A7155-0HVQ
Posted on:
09/07/2013
Job Type:
Temporary
Job Schedule:
Full-time
Administrative Assistant - Camp Programs (Seasonal)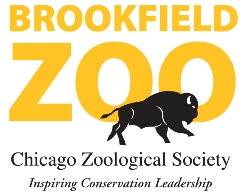 Join in creating the adventure and inspiring conservation leadership!

Since Brookfield Zoo opened its doors to the public in 1934, the Chicago Zoological Society has had a legacy of educating the public about environmental conservation. The Conservation, Education and Training (CET) staff at Brookfield Zoo is continuing the tradition by incorporating an innovative learning strategy to create a variety of programs for students, parents, teachers, and other community conservationists. Some of these programs include Zoo Camp which provides opportunities for participants to explore and learn about what it takes to care for our resident animals while enjoying games, songs, and even helping out the keepers by making enrichment treats for animals. Sleepover Safaris may take advantage of exhibits being open late, learn how to make behavioral enrichments for animals and wake up the next morning to breakfast and morning hike to see their behavioral enrichment activities given to resident animals.

As the Camp Administrative Assistant, you will assist the Supervisor, Camp, Overnight, and Family Programs in preparations for Zoo Camps including: assisting with advance preparation of materials, monitoring camper check-in and check-out, arranging catered lunches, and handling all on site sales of shirts and lunches for program. Maintain and organize daily and overall the program supply inventory, including art supplies, t-shirts, program materials, etc. You will utilize your prior administrative experience in providing administrative support for Zoo Camp staff, including but not limited to: managing incoming calls, filing and copying as needed, distributing mail, faxing documents, collecting and processing biweekly time sheets, maintaining required computer databases, and other related administrative tasks.
Additionally, you will use your organization skills to process daily phone, written and in-person program registrations and question; send out program materials, confirmations, evaluations, and other communications during camp season; review, verify, and maintain an ongoing database of program purchases, refunds, revenues, and program statistics and post to designated worksheets. Furthermore, you will update program revenue worksheets per standard operating procedures and generate required reports in a timely manner to provide weekly, monthly, and yearly summaries. You will draw upon your strong customer service approach in maintaining open communication on a daily basis with parents and guardians of program participants regarding questions or concerns, extended day care, etc. You will also contribute to ensuring that Zoo Camp program meets American Camp Association standards in order to maintain accreditation status.

As Brookfield Zoo is open 365 days a year, this seasonal (temporary) position require flexible availability to work any five days out of seven days each week with work shifts that are generally from four to eight hours in length. The position also requires the ability to work evenings, weekends, and holidays as needed. The starting wage for this position is $9.25 per hour.

The requirements for this position include:
• High school diploma or (GED) equivalent required.
• Two years administrative experience required, preferably in a service-oriented office environment. Previous experience in a non-profit organization a plus.
• Excellent customer service skills and/or demonstrated ability to effectively work with the public.
• Ability to work and interact tactfully and effectively with diverse, multicultural audience. Must communicate with sensitivity and have a strong customer service approach.
• Requires strong interpersonal skills with a demonstrated ability to address customer questions, concerns, and complaints in a helpful, efficient and friendly manner.
• Demonstrated computer proficiency including Microsoft Word, Excel, and Outlook required. Database application experience preferred. Experience with Raiser's Edge a plus.
• Excellent math and organizational skills. Some experience maintaining financial records preferred.
• Ability to prioritize effectively and juggle multiple projects and assignments.
• Ability to understand and carry out verbal and written instructions and to request clarification when needed.
• Multilingual ability, Spanish fluency a plus.

The Chicago Zoological Society is an Equal Opportunity Employer/Affirmative Action Employer - M/F/V/D.
If interested in being considered for this opportunity, please visit the CZS Career Center to obtain more details about the position and to apply by submitting your profile. Please visit our website at www.czs.org/czs/careers.
The Chicago Zoological Society is an Equal Opportunity Employer/Affirmative Action Employer - M/F/V/D - Diversity candidates encouraged to apply and identify themselves.

More Jobs from Chicago Zoological Society

Back to Search Results Show Printable Job